'Legends Of Tomorrow' EP Talks Potential Season 4 Of The CW Series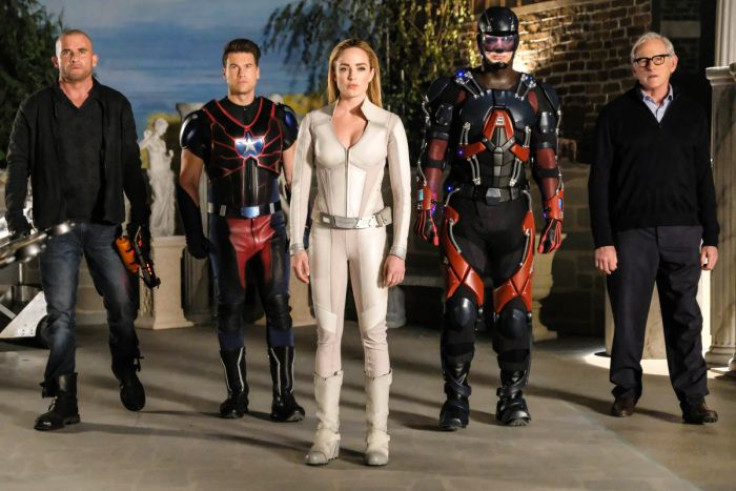 Although The CW has yet to renew "Legends of Tomorrow" for another season, executive producer Marc Guggenheim revealed that there's already a plan in place for a potential Season 4 of the superhero team-up series.
"On 'Legends' we have an idea for what I will call the raison d'etre of Season 4," Guggenheim told ComicBook.com. "Like, I think each season has had a raison d'etre. … [But] I can't say that [it] will absolutely come to pass, because we always give ourselves the freedom to come up with a better idea. And that does happen on occasion."
While Guggenheim acknowledged that "Legends of Tomorrow" hasn't been renewed for Season 4 yet, he admitted that they're "kind of expecting" the network would pick the show up for another installment. "The ratings have been pretty good this year," the exec producer said.
According to TVSeriesFinale.com, Season 3 of "Legends of Tomorrow" is averaging 1.67 million total viewers and a 0.5 rating in the 18-49 demo.
"Legends of Tomorrow" is currently on its winter hiatus. The series is set to return with an all-new episode on Monday, Feb. 12, 2018 at 8 p.m. EST on The CW.
The synopsis for the next episode (Season 3, episode 10) hasn't been released yet. But the trailer for the hour teases an exorcism by guest character John Constantine (Matt Ryan).
In an interview with The Hollywood Reporter last October, Guggenheim's fellow executive producer Phil Klemmer revealed other things that fans could look forward to in the installment.
"Constantine's appearance in episode 10 will involve the following: a revisiting of 'Arrow' Season 4 and the events following that season's finale episode; a confrontation with this season's Big Bad on 'Legends'; some hot sex; and Damien Darhk (Neil McDonough), because how can you do an episode about dark magic and not have Damien Darhk?" Klemmer said. "More than anything, the episode promises to be scary as you know what — tonally it's 'The Exorcist' meets 'One Flew Over the Cuckoo's Nest.' Demonic possession in a mental institution — what's not to love?"
Do you want The CW to renew "Legends of Tomorrow" for Season 4? Let us know your thoughts in the comments section below!
© Copyright IBTimes 2023. All rights reserved.