'Legends Of Tomorrow' Season 2 Spoilers: Is Arthur Darvill's Rip Hunter Stepping Down As Captain Of The Waverider?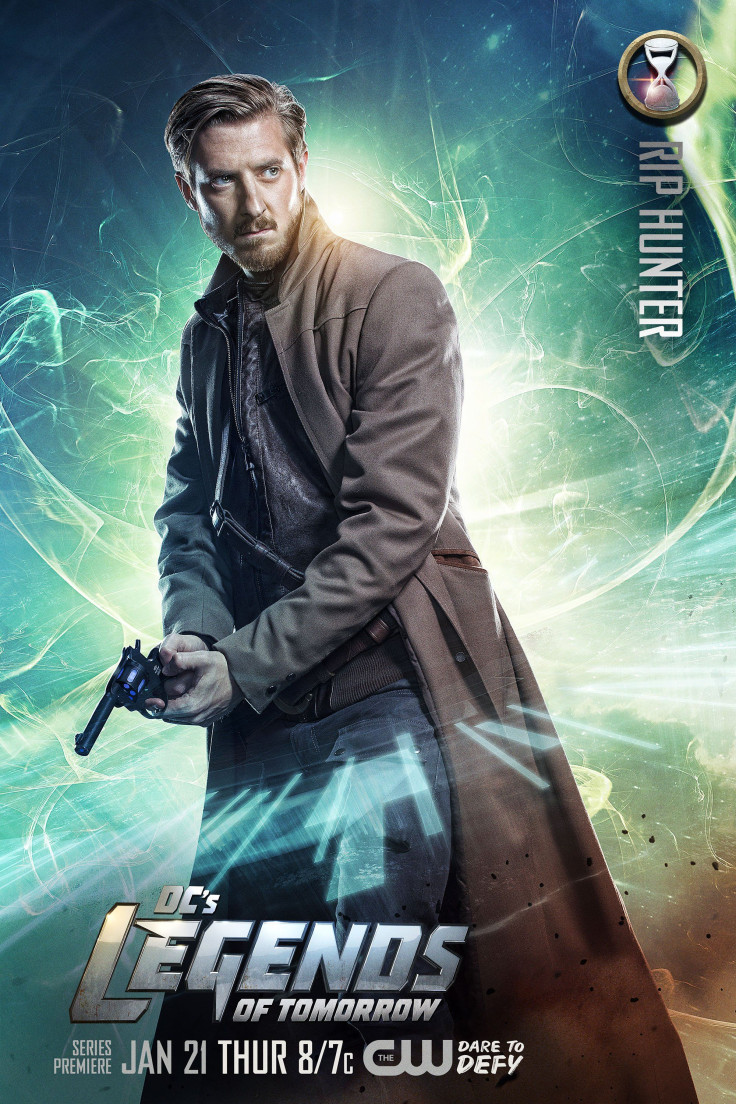 Is the Waverider getting a new captain in Season 2 of "Legends of Tomorrow"?
In an interview with KSiteTV, executive producer Phil Klemmer suggested that Rip's (Arthur Darvill) title as the captain of the Waverider is going to have less significance in the sophomore run of the "Arrow" — "The Flash" offshoot.
"The thing I will say about Season 2, it's much more democratic," Klemmer said of how the Legends will decide on things as a team next installment. "Whether Rip's there or not, the Legends have a bit of swagger. They've saved the friggin' world. They never listened to Rip in the first place, but now, they're like 'You know what? You're not the boss of me! We have our own notions about how this should function! It's not a monarchy here,' and Rip is certainly not King onboard the ship."
Klemmer went on to imply that Rip might be stepping down as the captain of the ship to explore how the Legends would behave without him as their leader.
"The interesting thing for us to explore is that Rip was clearly the glue that was holding our team together. It's like herding cats, and how do you herd cats when you've lost your captain?" Klemmer teased. "Captain Rip Hunter has always had a little asterisk beside it. I will say that by Season 2, that asterisk is a lot bigger."
Whether or not fans would see Rip vacate his position as Waverider's captain, Darvill revealed that viewers will get to see his character's lighter side in the upcoming season.
"Last season has definitely damaged him," the 34-year-old British actor said (via Showbiz Junkies) during a roundtable interview at last month's San Diego Comic-Con. "He's got a real internal sadness, no matter what's happening. He's lost so much and failed so hard. It's something that he'll never be able to get back. He's lost part of himself. But … I've been promised that we get to see more of his lighter side as well. I'm excited to see that."
As for where fans will find Rip at the start of the new season, Darvill previously told TVLine: "I think Rip is getting frustrated with having to police time with [his crew]. They've been doing it for a while, and it's not going particularly well. [He's] like a disappointed parent at the moment. And then there's a big change [to him] that I can't talk about, but it's very exciting and his world gets mixed up."
"Legends of Tomorrow" Season 2 will premiere on Thursday, Oct. 13 at 8 p.m. on The CW.
© Copyright IBTimes 2023. All rights reserved.