'Legends Of Tomorrow' Season 3 Spoilers: Arthur Darvill Teases Rip Hunter's Return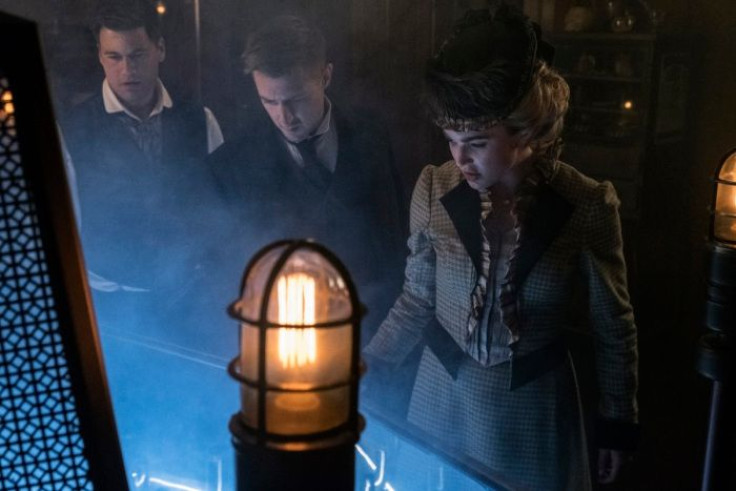 After Nate (Nick Zano) seemingly finds a pattern to the anachronisms in tonight's Season 3, episode 5 of CW's "Legends of Tomorrow," the Legends go to 1897 London to hunt a time-traveling vampire. While the team thinks that their trip to 1890s England is a decision they made on their own, it is actually their former captain Rip (Arthur Darvill) who takes them to their next destination.
In an interview with Entertainment Weekly, Darvill revealed that Rip tricks the Legends into coming to London in 1897 to enlist their help. "Rip's left the Time Bureau on a mission of his own, and he's chasing a vampire, or what he believes is a vampire, and he realizes very quickly that he can't do it on his own, so in a slightly unhealthy way, he draws the Legends to him, and they go on a bit of a romp through the 1890s," the actor said of how the reunion between the former teammates transpires.
But as expected, not everyone is on board with helping Rip after he basically forced them to disband by creating the Time Bureau. "There's tensions there, which it's not just like, 'Hey we're all together, we can do this together,'" Darvill said. "It's like, 'I'll only call on you if I need you,' and I don't know if that goes down particularly well."
While the dynamic between Rip and his former team will never be the same again after he disbanded the Legends in the season premiere, Darvill said that fans will still enjoy the episode.
"It's quite amazing. It's a bit like an episode of Sherlock Holmes," Darvill said of the upcoming installment. "We did a scene jumping onto the back of a horse and carriage, which was wonderful, and we meet an ancestor of Professor Stein (Victor Garber), who's an actor. I can't wait because I love watching Victor playing different versions of himself. He gets all hyped up about it, which I think is brilliant."
In the trailer for the episode, Sara (Caity Lotz) says that they are going to need a vampire bait to catch the blood-sucking predator. While majority of the Legends are convinced that there's a real vampire murdering people in London, Stein believes that vampires are nothing but fiction.
Elsewhere in the next episode, as revealed in the synopsis for the hour, Amaya (Maisie Richardson-Sellers) tries to connect with Zari (Tala Ashe), but the new recruit is still struggling with being part of the team. Also, Stein discovers that Ray (Brandon Routh) and Jax (Franz Drameh) are planning to break up Firestorm and he's not entirely pleased.
"Legends of Tomorrow" Season 3, episode 5, titled "Return of the Mack," airs tonight at 9 p.m. EST on The CW.
© Copyright IBTimes 2023. All rights reserved.