Lena Dunham, Amy Schumer And TV's Funniest Women Talk Sexism, Racism And Hollywood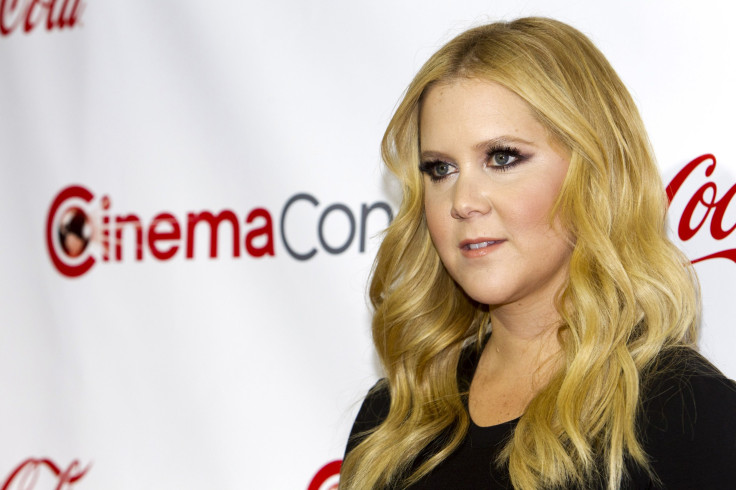 Every year, the Hollywood Reporter gathers together Emmy-contending comedy actresses. This year, it invited six of television's "most provocative" women comedians for a roundtable discussion about women in comedy. Since the invitees included the controversy-generating Amy Schumer ("Inside Amy Schumer") and Lena Dunham ("Girls"), conversation got a little off-color. Tracee Ellis Ross ("Black-ish"), Ellie Kemper ("Unbreakable Kimmy Schmidt"), Gina Rodriguez ("Jane the Virgin") and Kate McKinnon ("Saturday Night Live") were part of the fun.
The ACLU recently urged state and federal regulatory agencies to look into sexism in "the Industry." As Hollywood braces for the outcome of that request, the roundtable actresses describe their everyday experiences in the trenches of comedy. Below are some of the choicest quotes:
Rodriguez on what she typically hears during auditions as a Latina in Hollywood: "Get me someone more urban!"
Schumer on sexism in general: "I think people hate women. I don't think they want to hear a woman talk for too long. A lot of people project their mom yelling at them. My [career] has been about tricking people into listening. I'm not saying all men hate women, but there's such an aggression."
Kemper on the perception that women aren't funny: "The circles in which we run, there's an understanding that there's no difference in what women can bring to comedy. But there's a huge portion of the country that this is still news to. There are a lot of men who fly business class still rooted in the idea that women aren't funny."
McKinnon, after she says "I'll work for a hamburger" and is asked if she's serious: "I just want to be onstage. And I want a hamburger."
Ross on being an assertive woman: "I was raised by a woman [singer Diana Ross] who has high standards for what she's worth, which has been called 'diva behavior.' I have witnessed flagrant, disgusting behavior, and that is not my mother. There is a way to be a woman, ask for what we deserve and be able to negotiate."
Dunham: "When it was leaked how much I was getting for my book [a reported $3.7 million for 'Not That Kind of Girl'], there were 39,000 articles asking, 'Is she worth it?' Then it came out what [comedian] Aziz Ansari was making on his book [a reported $3.5 million]. No one says a goddamn word."
A transcript of the roundtable discussion, with videos, is available here.
© Copyright IBTimes 2023. All rights reserved.