'Les Miserables' Star, Amanda Seyfried, Dishes On Sex Appeal Of Channing Tatum, Dating Actors, And More In InStyle Magazine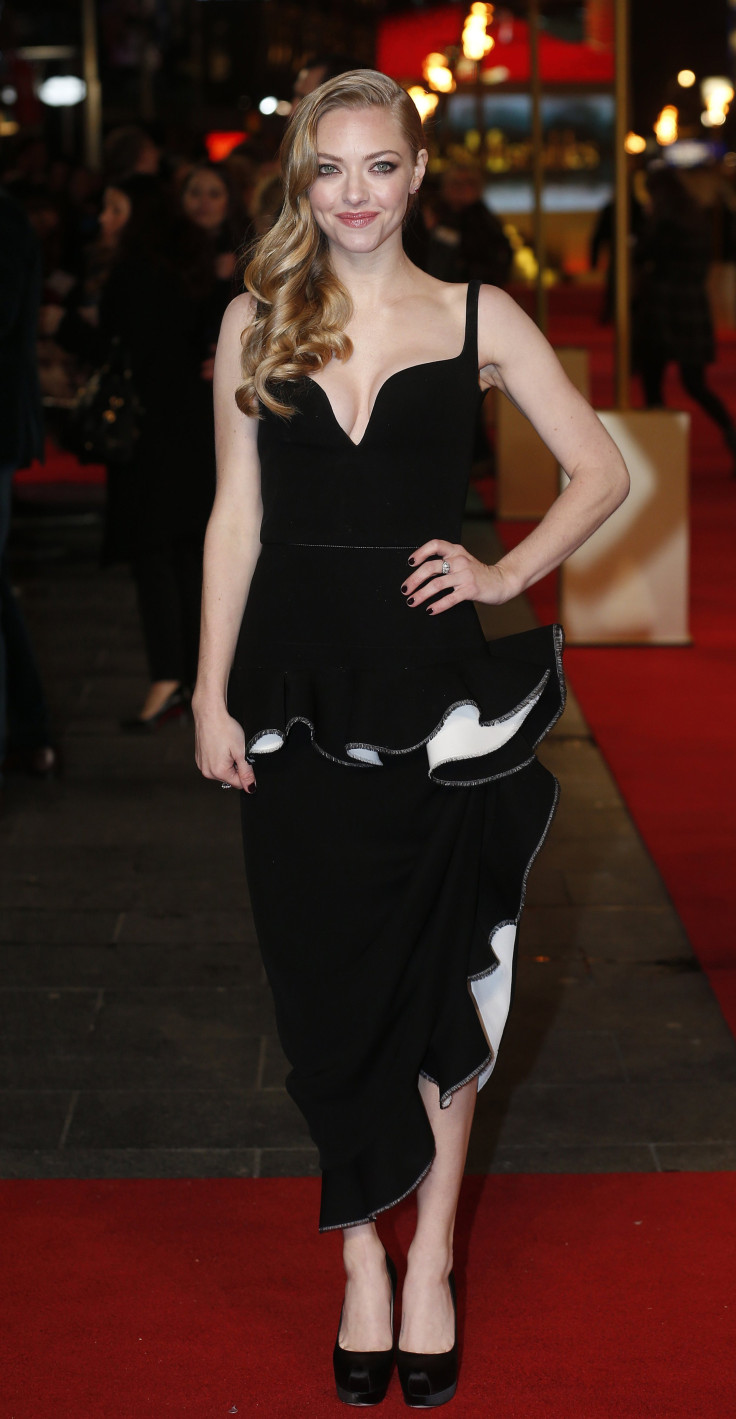 Amanda Seyfried is on the latest cover of InStyle magazine, and discusses dating, movies, and the Sexiest Man of the Year — Channing Tatum.
Tatum, who co-starred with Seyfried in the 2010 film, "Dear John," was given the title by People magazine earlier this year.
"My first thought was, 'Y'all are messing with me,'" Tatum told the publication.
"I told Jenna [his wife] after we'd been in the bathtub washing our dogs because they'd gotten skunked."
One person who understands why Tatum was named Sexiest Man of the Year is Seyfried, who told InStyle, "Channing [Tatum] was amazing. He's a superstar. Everybody wants to have sex with him. And the only person he wants to have sex with is his wife, Jenna [Dewan-Tatum]. He's the most loyal husband."
Seyfried, 27, also discusses her own dating life, and how the media tries to link her with every man she is spotted with in public
"The thing is, I can't date anybody without it being portrayed as a serious relationship in the tabloids. It sucks!" Seyfried said.
"Like Josh Hartnett and I were friends; we hung out, we dated. I don't actually have sex with every male I come into contact with."
Seyfried has been linked to many Hollywood men, including "Spiderman" star James Francos and "Dexter" cast member Desmond Harrington.
Seyfried admits that she is drawn to actors. "I'm just more attracted to actors. I like their choice to be artists— that's ballsy. And a guy who has such access to his emotional life is sexy … Maybe I'm so attracted to actors because I'm not ready for the 'settled down' thing yet."
Seyfried stars in the upcoming film "Les Miserables," which has received 11 Critics' Choice Movie Award nominations.
Read the rest of Seyfried's interview with InStyle here.
© Copyright IBTimes 2023. All rights reserved.