Les Paul Guitar Doodle Extended! Learn How to Play Songs [VIDEOS]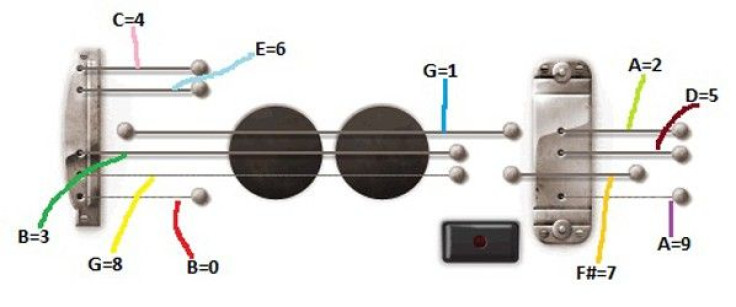 Les Paul, the father of rock and roll, lives on - rocking Google Doodle for one more day.
On June 9, 2011, the Doodle described as the coolest by many, featured the strings of a guitar in the shape of the Google logo. It was launched in honor of musician and electric guitar pioneer Les Paul, who passed away in 2009 and would have greeted his 96th birthday yesterday.
The Les Paul Doodle fascinated the users with its 10 electric guitar notes that are playable, both by using the mouse or on the keyboard.
Users can then record a snippet of their creations up to 30 seconds.
For those who missed it, here is the second chance!
Due to popular demand, we're leaving the Les Paul doodle up in the U.S. for an extra day. Thanks for jamming with us! Google tweeted early this morning.
Numerous video clips of Doodle creation are up on Youtube, and here is how you can join the fun!
In the picture, the code key corresponds to a number key you can press to make the string play.
The strings can also be played using corresponding letter keys down the rows of the keyboard. 1, Q, A, Z keys will play the low G, 2, W, S, X will play and so on.
Major chords:
C Major = 1, 3 5, 8
F Major = 4, 6, 8
G Major = 5, 7, 9
Some cheat sheets:
Twinkle Twinkle Little Star 11-55-66-5-44-33-22-1-55-44-33-2-55-44-33-2-11-55-66-5-44-33-22-1
London Bridge 5654-345-234-345-5654-345-2-5-31
And here are some video clips: