'Lethal Weapon': Clayne Crawford Reveals Craziest Stunt He's Done On The Show
Tonight's episode of "Lethal Weapon" features one of the craziest stunts Clayne Crawford has done on the show.
During a recent Facebook Live Q&A session, Crawford was asked to reveal the most insane action sequence he has ever filmed for the Fox buddy cop series.
"They're all pretty crazy because a lot of them scare me," Crawford, who plays Martin Riggs on the show, said. "That's the best, right? And that's why I try to do as many stunts as I can because it gives me that feeling that Riggs gets from doing these kinds of things. But I think the most recent [stunt I did] … was a lot of fun because there were no cables [attached to me]. There was nothing but just me on the jet ski. … [I'm] on a jet ski and I've gotta come up behind a boat. … It was awesome."
"There was no safety," Crawford reiterated. "Well, the water, that's pretty safe. [But] I don't know. The water is pretty filthy."
While Crawford didn't mention when viewers are going to see his jet ski stunt, a promo photo reveals that the action scene is part of this week's Season 2, episode 18.
Although Crawford performs his own stunts whenever possible, the "Rectify" alum thinks that people don't see him as an action star.
"I don't know if I feel comfortable in the role of action star and I don't think anyone sees me in that light," Crawford told Collider last November. "I've died in every CBS drama there is, so my stunt work experience is getting squibbed and falling off of things. [But] to have the opportunity to come in and work with Tim Trella, who is my stunt coordinator, has been great. We take the stunts and try to elevate them, as much as humanly possible, and that's the most fun that I have on the show. I get a little nervous doing them. I've got a massive fear of heights, which no one knows, and I'm literally on the edge of something, in every episode, with a tiny harness and a strap. The stunts are a luxury. I don't know if I want to be doing it like Tom Cruise when I'm his age, but right now, at 39, it's a lot of fun."
"Lethal Weapon" Season 2, episode 18, titled "Frankie Comes to Hollywood," airs tonight, April 10 at 8 p.m. EDT on Fox.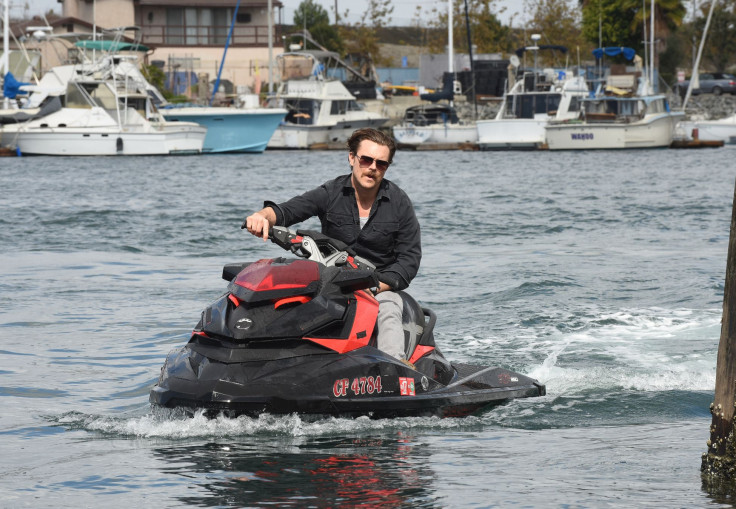 © Copyright IBTimes 2023. All rights reserved.