'Lethal Weapon': Murtaugh Wants A Promotion In Season 2, Episode 11 Trailer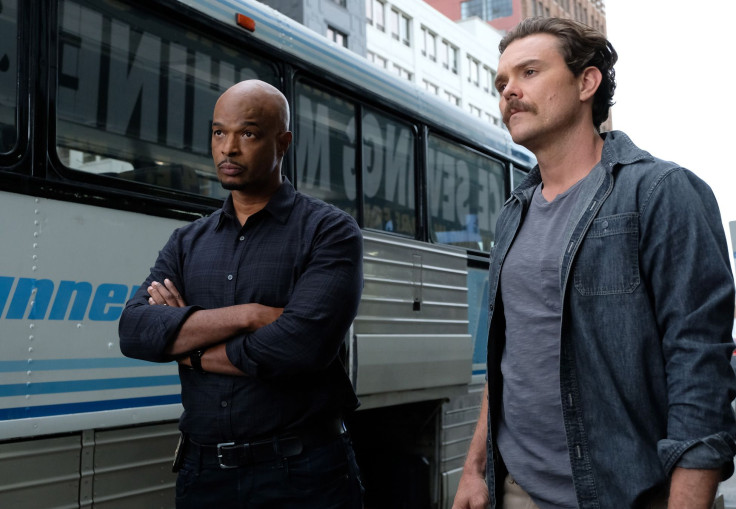 Murtaugh reveals his desire to get promoted in the next episode of "Lethal Weapon."
In a new trailer for Season 2, episode 11 of the Fox buddy cop series, Murtaugh (Damon Wayans) tells Avery (Kevin Rahm) that he should be asking him to be the captain. While it's unclear whether Murtaugh is serious about wanting to climb the ranks, the father-of-three mentions in the promo clip that he would like his partner Riggs (Clayne Crawford) to see him as a figure of authority.
Convinced that he's got what it takes to boss around Riggs, Murtaugh tells his partner to do something. But when he notes that it was "not a request," Riggs just laughs off and says "I'll see you in the car."
Also in the episode, as revealed in the synopsis for the hour, Murtaugh and Riggs are thrown into the world of counterfeit money while working on their latest case. When a group of teenagers inadvertently gets involved, it strikes a chord with Murtaugh, who is dealing with his own issues regarding his son, RJ (Dante Brown).
Riggs also visits his dad Nathan (Rex Linn) in the episode. At the end of Season 2, episode 10, Riggs got a surprise call from Nathan, who was revealed to be alive and locked up in jail. Nathan, who's a member of the Aryan Fraternity, informed his estranged son that he's the one who saved his life from the armed men who ambushed him last episode.
Even though Riggs owes Nathan for saving his life, the detective's hate for him still remains. "When you get out of here I'm gonna kill you," Riggs tells Nathan in a previously released trailer for the next episode.
"Lethal Weapon" Season 2, episode 11, titled "Funny Money," airs on Tuesday, Jan. 2, 2018 at 8 p.m. EST on Fox.
© Copyright IBTimes 2023. All rights reserved.