LG Considering Leaving Smartphone Market This Year: Report
KEY POINTS
LG Electronics sent a memo to its staff, a report says
The memo indicates that the company is mulling shutting down its smartphone business
The company has been struggling to keep up with other players in the market
LG Electronics is mulling downsizing or ultimately shutting down its smartphone business, a report says.
In recent times, LG has produced a number of interesting smartphones in an attempt to get a chunk of the mobile phone market share. But despite its efforts, however, the company is still seeing a dwindling mobile segment.
This led to CEO Kwon Bong-seok releasing a memo to staff telling them, "Regardless of any change in the direction of the smartphone business operation, the employment will be maintained, so there is no need to worry," the Korea Herald reported.
What's the memo about?
According to the report, the memo indicates that LG Electronics is looking at the potential downsizing, dismantling, or even the possible sale of its mobile device segment to other players in the market.
The decision comes as more companies produce devices that LG's offerings seem to have a hard time competing against.
"Since the competition in the global market for mobile devices is getting fiercer, it is about time for LG to make a cold judgment and the best choice," an LG official said, as per Korea Herald. "The company is considering all possible measures, including sale, withdrawal and downsizing of the smartphone business."
LG confirmed the memo's authenticity to The Verge but indicated that there is nothing set in stone yet.
"LG Electronics management is committed to making whatever decision is necessary to resolve its mobile business challenges in 2021. As of today, nothing has been finalized," an LG spokesperson told the outlet.
The news comes as a surprise after the tech company revealed a cool concept device called the LG Rollable. The device, shown at the recent CES, is a regular-sized smartphone that has an expandable display the size of a tablet.
The new device, per the company, is set to launch this year. If the memo proves true and the company decides to shut its smartphone business down, however, it appears that the LG Rollable might be the last mobile device the company will release.
Prior to the memo's release, the company unveiled the quirky LG Wing, a device that looks like a regular bar-shaped smartphone when the second screen isn't accessed yet. When the primary display is swiveled so that the phone resembles a "T," however, a smaller but still functional display can be seen at the bottom half of the device.
LG also released a few other devices such as the LG Velvet, the G8X ThinQ and more in an attempt to lure consumers away from other tech companies such as Samsung, OnePlus, Motorola and Apple, among others.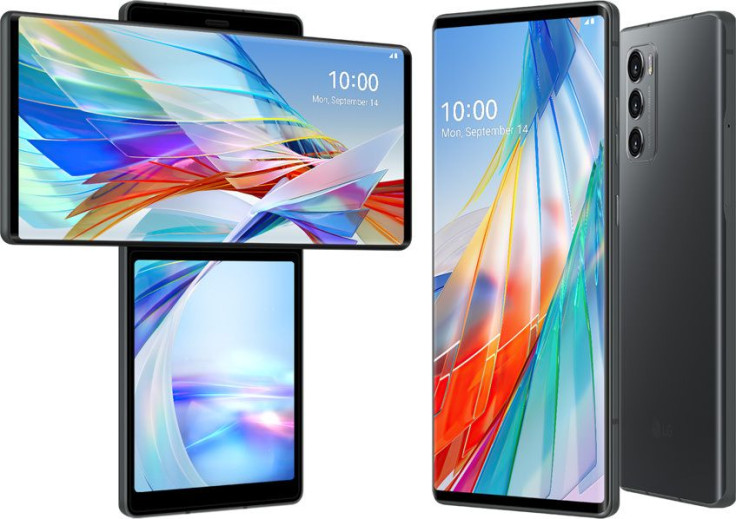 © Copyright IBTimes 2022. All rights reserved.
FOLLOW MORE IBT NEWS ON THE BELOW CHANNELS