Lifetime's 'Ripped From The Headlines' 2021 Movie Schedule: 5 New Titles Premiering
Lifetime is known for their highly dramatized suspense-filled thriller films, but their February lineup for the annual "Ripped From The Headlines" programming event is one of their scariest—with every movie based on a real story.
The 2021 lineup will be no different when it comes to stories that are jaw-dropping and seem like they can't be true, but unlike the fictional stories the network may bring to screens throughout the rest of the year, these ones are shockingly taken from real-life experiences, and each will feature a "Beyond the Headlines" documentary feature after their air date.
Check out the full schedule of new films below.
"Death Saved My Life"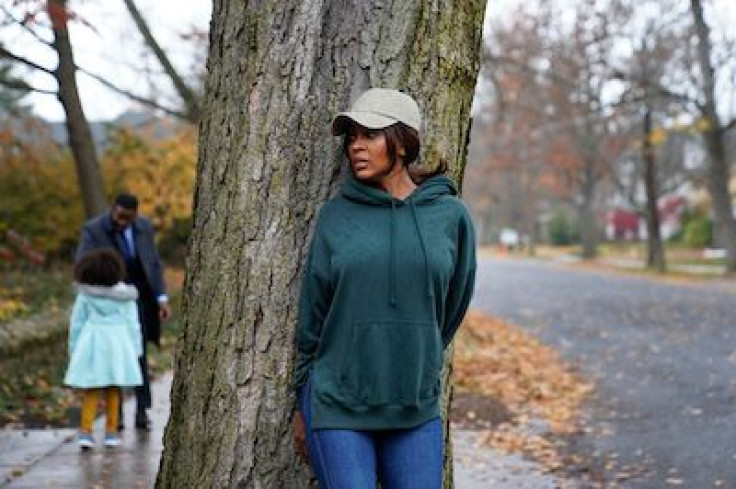 Airdate: Saturday, Feb. 13 at 8 p.m. EST
Cast: Meagan Good, Chiké Okonkwo, La'Myia Good
Synopsis: "On the surface it seems Jade (Meagan Good) has it all: a successful marketing career, a husband admired and respected in the community and a young daughter they both dote on. But behind closed doors, her life is far from idyllic. Her husband Ed (Okonkwo) is a controlling man who is physically and psychologically abusive. When Jade decides to leave Ed, he tells her, 'If I can't have you, nobody will,' a threat which becomes very real when she discovers he has hired someone to kill her. Knowing no one will believe her, Jade realizes the only way to escape Ed is to make him believe the hitman completed the job and that she is dead."
Beyond The Headlines Documentary: "Beyond The Headlines: Faking Death"- 10 p.m. EST
"The Long Island Serial Killer: A Mother's Hunt for Justice"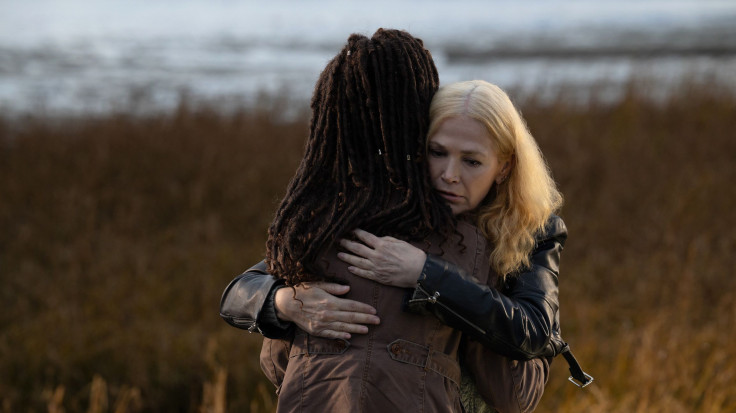 Airdate: Saturday, Feb. 20 at 8 p.m. EST
Cast: Katharine Isabelle, Kim Delaney, Eugene Clark
Synopsis: "After Shannan [Gilbert] (Isabelle) fails to come home, her mother Mari (Delaney) knows something is terribly wrong. Pleading to police to take her concerns seriously, she keeps pushing the police for answers. Mari's insistence that her daughter not be overlooked eventually leads to a horror hidden on Long Island for more than a decade—19 bodies of young women discovered buried in shallow graves along Ocean Parkway in the area of Jones Beach State Park."
Beyond The Headlines Documentary: "The Long Island Serial Killer: Special Report" -10 p.m. EST
"Girl In The Basement"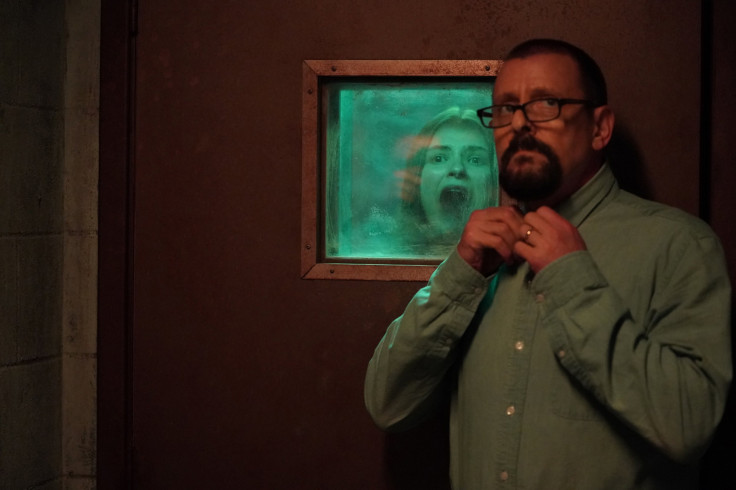 Airdate: Saturday, Feb. 27 at 8 p.m. EST
Cast: Stefanie Scott, Judd Nelson, Joely Fisher, Emily Topper
Synopsis: "Sara (Scott), a vibrant teen girl is looking forward to her 18th birthday so she can move away from her controlling father Don (Nelson). But before she could ever blow out the candles, her world became extremely dark after Don imprisons her in the basement of their home. While Don tries to convince his wife Irene (Fisher) that Sara ran away, he would secretly visit her in the basement to torture and rape her while Irene and her sister Amy (Topper) continued living upstairs. As the years pass, Sara gives birth to several children, alone in the basement. Don eventually brings up their youngest son, leaving him on the doorstep for Irene to find with a note from Sara saying that was her son and she couldn't care for him, leaving Irene to finally accept Don's claims about Sara. After decades of captivity, Sara finally escapes and her family learns the devastating truth about what had been going on for over 20 years right beneath their feet."
Beyond The Headlines Documentary: "Beyond The Headlines: Surviving Childhood Abduction and Imprisonment"- 10 p.m. EST
"Circle Of Deception"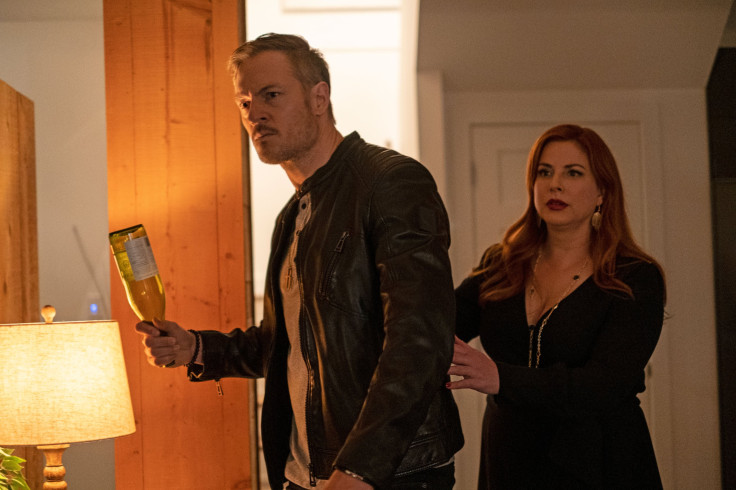 Airdate: Sunday, March 6 at 8 p.m. EST
Cast: Paul McGillion, Jill Morrison, Diane Neal, Tahmoh Penikett, Tamara Tunie
Synopsis: "A small island community is turned upside down when one of the town's citizens, Russel Douglas (McGillion) is found dead the day after Christmas. Brenna Douglas (Morrison) was Russel's estranged and soon-to-be ex-wife who often complained to her former beauty queen best friend Peggy Sue Thomas (Neal) that Russel was physically and emotionally abusive. Through an investigation that twists and winds its way through neighbors, a wife and best friends, Russel's murderer is finally revealed."
Beyond The Headlines Documentary: "Beyond The Headlines: Beauty Queens Gone Bad"- 10 p.m. EST
"A House On Fire"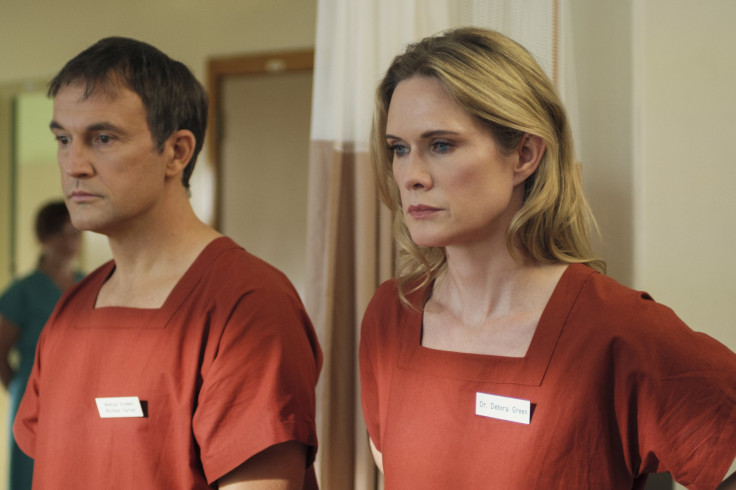 Airdate: Saturday, March 13
Cast: Stephanie March, Shaun Benson
Synopsis: "Brilliant doctor and mother Deborah Green (March) has the epitome of a picture-perfect life with two children, an adoring husband (Benson) and a beautiful house in an opulent neighborhood. But behind the curtain is a rocky marriage that includes Deb's difficult bedside manner, her inability to get along with other doctors and an abuse of pills and alcohol, major envy of her husband's successful medical career and his easy social manner, that takes a terrible turn and leaves her family and marriage in ruin."
Beyond The Headlines Documentary: "Beyond The Headlines: Mental Health Myths and Misconceptions"- 10 p.m. EST
© Copyright IBTimes 2023. All rights reserved.