Lifetime's V.C. Andrews 'Heaven' Movie Premiere: Casteel Series Cast, Trailer, Date
What's next for Lifetime's Saturday Night Thrillers programming event? That would be "V.C. Andrews' Heaven," the first film in the network's five-part Casteel Family Movie Series Event, based on the Casteel novel series by V.C. Andrews.
All five books in the collection — "Heaven," "Dark Angel," "Fallen Hearts," "Gates of Paradise" and "Web of Dreams" — are getting a film adaptation, with the first one premiering tonight and a new one airing every Saturday after that until the final movie debuts on Aug. 24.
Lifetime had previously adapted Andrews' Dollanganger series, which featured "Flowers in the Attic" and its sequels.
Now, fans are getting even more V.C. Andrews on their TV screens, with a cast over the five films that includes Annalise Basso, Julie Benz, Chris McNally, Chris William Martin, Kelly Rutherford, Daphne Zuniga, Jennifer LaPorte, Jason Priestley and more.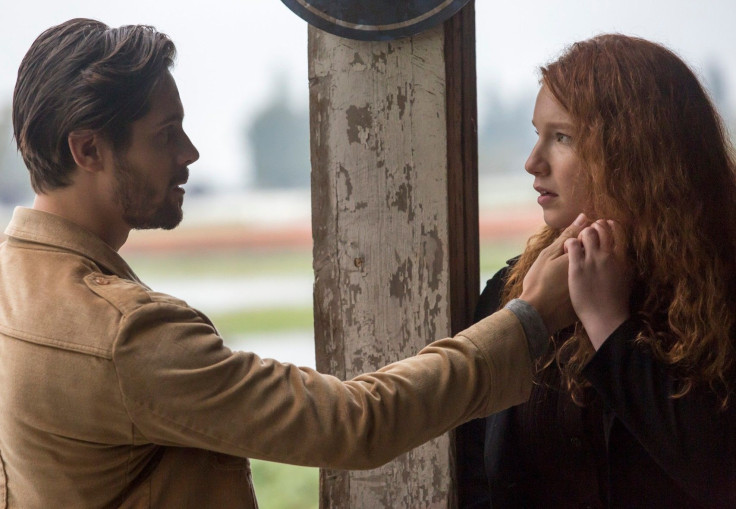 Directed by Paul Shapiro and with a screenplay written by Scarlett Lacey, this first film in Lifetime's new mini-series "introduces the infamous Casteel family, the least regarded of all the families living in the poverty-stricken foothills of the mountains of West Virginia," according to the synopsis. "Yet the eldest daughter, Heaven Leigh Casteel (Basso, "Captain Fantastic"), was still the smartest girl in the backwoods and determined to redeem her family name."
The synopsis continues: "However, her dreams become deferred the day her stepmother flees and her selfish father Luke (Martin, "Cedar Cove") sells her and her four siblings to different families. Heaven is sent to live in the home of Luke's deranged ex-lover, Kitty (Benz, "Dexter"), who torments Heaven as Kitty's husband, Cal (McNally, "When Calls the Heart"), lures Heaven into a forbidden relationship while she fights to reunite her siblings."
Check out "V.C. Andrews' Heaven" when it premieres on Saturday at 8 p.m. EDT on Lifetime.
© Copyright IBTimes 2023. All rights reserved.