Lightning Kills 15-Year-Old Beachgoer While Swimming In Georgia
KEY POINTS
The victim was on a vacation with her family
She was swimming near the beach when the incident happened
She was pronounced dead when she reached the hospital
A 15-year-old girl has died after being struck by lightning while she was swimming in the waters surrounding Georgia's Tybee Island.
Tybee Island Police Department got a call at around 2:37 p.m. Saturday about a female who had possibly been struck by lightning while swimming in the ocean near 17th street. Lifeguards were already on the scene when police and firefighters arrived, reported USA Today.
The girl had already been removed from the beach and was receiving CPR when officials were told that there would be an extended wait for Emergency Medical Services to arrive. Dispatch then requested a helicopter to transport the victim to a local hospital.
"During this time, first responders loaded the victim into a fire department vehicle and began to transport her with police escort," Tybee Island Police wrote in a Facebook post.
The transport units subsequently met up with an ambulance on Highway 80 to transfer the victim into it. She was then escorted to a nearby landing zone to await the arrival of the medical helicopter.
However, due to the delay, medical services on the scene decided it would be better to continue transporting the girl using the ambulance than wait for the helicopter.
The victim was pronounced dead when she arrived at the hospital, ABC 7 News said in a report.
On the day of the incident, a thunderstorm was reported in the area between noon and 4 p.m. Lifeguards generally inform beachgoers to get out of the water when lightning is spotted in the area. However, it could not be confirmed if that was the case during Saturday's incident, Tybee Island Beach Safety told USA Today.
According to the National Oceanic and Atmospheric Administration, beachgoers are encouraged to get out of the water if they notice thunder and lightning in the area as the water acts as a conductor for the current.
The victim, whose identity was not revealed, was originally from Alabama. She was on a vacation with her family when the incident took place.
"The men and women of the City of Tybee Island are deeply saddened by the loss of this young woman and our hearts remain with her family and friends," Tybee Island Police said in its post.
Last week, a golfer seeking shelter from a pop-up thunderstorm on a New Jersey golf course died after lightning struck a nearby tree. Authorities are not certain how exactly he got injured. However, the man was reportedly standing on wet ground, which might have acted as a conductor.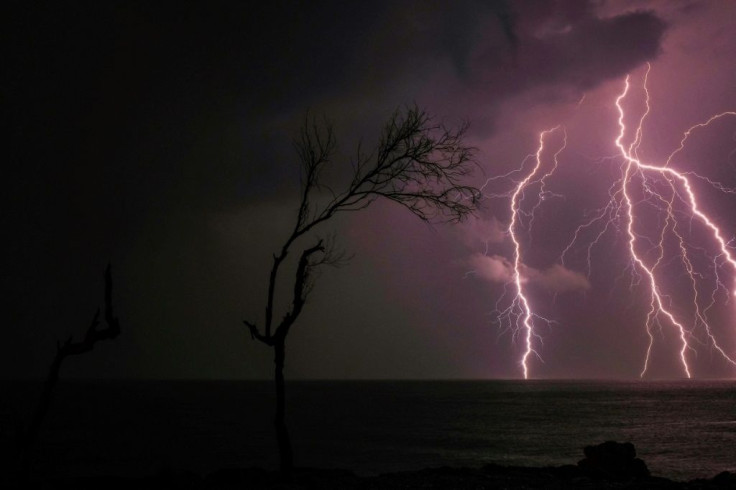 © Copyright IBTimes 2023. All rights reserved.