Lightning Strike On Brazilian Beach Leaves At Least 4 Dead, Including Pregnant Woman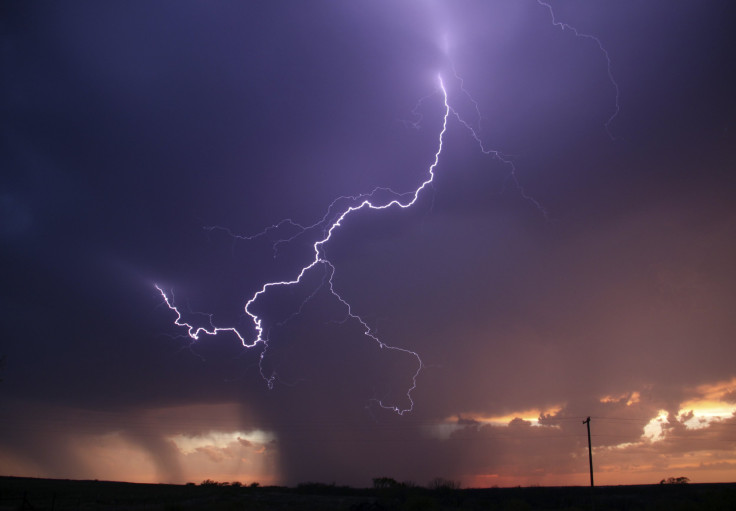 At least four people were killed by a lightning strike on a Brazilian beach on Monday, local media reports said. The incident reportedly occurred after a sudden storm hit off the coast of Sao Paulo.
The four dead included a pregnant woman and her husband, The Associated Press reported, adding that all the deceased were from the same family. Four other people were also injured in the strike, and they were taken to a local hospital and two of them were reportedly in serious condition. Violent storms reportedly hit Praia Grande, about 8 miles southwest of the port city of Santos.
"There was a noise like an explosion and I saw the lightning come down before a flash," a kiosk owner near the scene told Brazil's Globo news network, according to Sky News. "There were more than 20 people in the area where it happened, either coming in from the sea or on the beach where the lightning hit.
"People were crying, panicking, then firefighters arrived with stretchers and equipment," the owner reportedly added.
The victims were trying to shelter themselves from heavy rain in a kiosk when they were struck by lightning, according to local reports.
An earlier storm on Monday reportedly caused damage to power lines across Sao Paulo state and also disrupted transport services in the area. Several trees were torn down by the storm while more than 100 traffic lights malfunctioned.
© Copyright IBTimes 2023. All rights reserved.