Lil Wayne Gets Candid About Mental Health And Childhood Suicide Attempt [Video]
Lil Wayne has never been the one to shy away from talking about his mental health issues and past traumas. The five-time Grammy-winning rapper has once again opened up about his mental health and suicide attempt during an episode of "Uncomfortable Conversations With Emmanuel Acho."
At the beginning of the interview the show's host, Emmanuel Acho, revealed that Wayne volunteered to come on the show and talk about his mental health issues. Asked about his reason to appear on the show, Wayne said he had a simple goal -- helping out others with his stories.
"Figuring I can help, hoping I can help anyone else out there who's dealing with any health problems by just like you said earlier, about being vulnerable," the rapper said adding, by taking this step he thought he was being brave.
"But to me, I look at it by being brave and stepping up."
Talking further about when he first realized he was facing mental health issues, he said "As a kid, around 10, when I was told I couldn't have what I wanted, what I dreamed of and what I desired, and that was to rap. I was willing to die for it."
Later on, the 38-year-old rapper reflected on a time from his childhood. He was 12 years old when his mother found out he was lying about going to school and he knew he was about to get punished. Before his mother could get home, he took her gun and held it to his chest and pulled the trigger. Luckily for him, the gun wasn't loaded, but he fainted from the shock.
Surprised by the revelation, Acho tried to understand why Wayne didn't try to talk to his mom rather attempted to end his life.
"Words weren't even able to be said or able to be spoken, you don't. My mom, the way she was then, oh you don't speak in that language. You don't give, you don't speak about, you don't tell her. Opinion?" Wayne said.
Well, this isn't the first time Wayne has talked about this incident. He has talked about this in multiple interviews and songs over the years. But for a long time, he kept saying he was messing with the gun and accidentally shot himself. However, in "London Roads" Wayne narrated a completely different story "I remember going in your gun drawer, putting it to my chest and missing my heart."
Soon fans started speculating if it was a suicide attempt.
Finally, he accepted the incident being a suicide attempt in 2016 in Solange's "Mad" he said, "when I attempted suicide, I didn't die."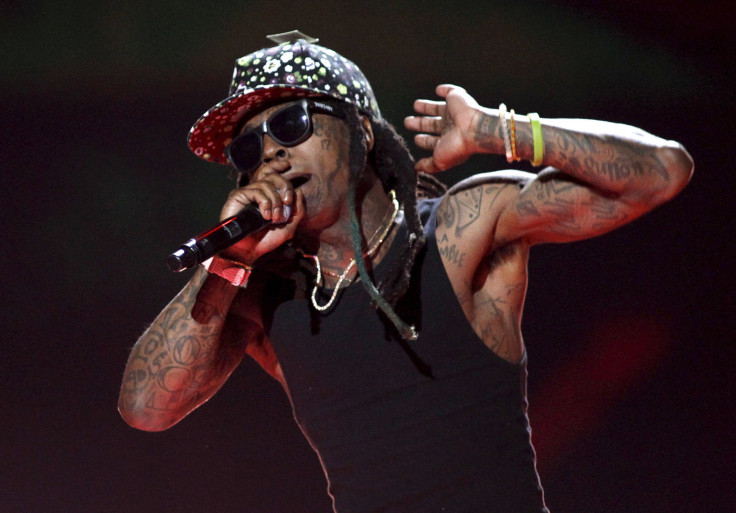 © Copyright IBTimes 2023. All rights reserved.
FOLLOW MORE IBT NEWS ON THE BELOW CHANNELS