Lil Wayne Teases Release Of New Mixtape; Rapper Could Drop 'Dedication 6' In 2016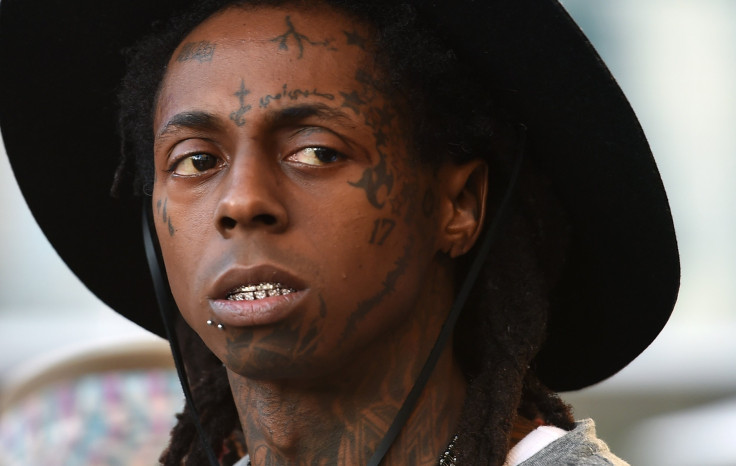 Lil Wayne has already treated fans to new music in 2016 following the release of "Collegrove" in March, but it appears as though he may have something else up his sleeve. The 33-year-old rapper has revealed that he's going to revisit his "Dedication" mixtape series and "Dedication 6" could be coming out in the near future.
In an interview on DJ Drama's Shade 45 podcast, "Streetz is Watchin," Wayne confirmed that another "Dedication" mixtape is coming. The "Lollipop" rapper didn't give an exact date, but added that when he puts out a mixtape he wants it to be "a classic."
"I want it to be something you can listen to 10 years from now, just like when I walk in, I meet people, and they be like, 'Damn, Dedication 3, I still listen to that every day,'" Lil Wayne said.
He also teased that "Dedication 6" isn't the only mixtape he's working on. The rapper has some other new material for an additional mixtape, but hasn't come up with a name for it yet.
You can listen to the full interview below:
"Dedication 6" was teased over a year ago in an Instagram post by DJ Drama in February 2015. Shortly after the release of Lil Wayne's mixtape, "Sorry 4 The Wait," DJ Drama posted a photo with the caption "Sorry For The Wait 2. Carter V. Dedication 6."
Weezy's "Dedication" mixtapes started in 2005. The most recent release, "Dedication 5," was released in September 2013. "Dedication 2" is hailed by many as one of the rapper's best releases in his career.
Lil Wayne was recently a part of 2 Chainz' new album "Collegrove," which came out on March 4 and debuted at No. 4 on the Billboard 200. While fans are excited for another "Dedication" mixtape, the wait for "Tha Carter V" continues. The rapper told ESPN's Cari Champion in September that the album is finished and he was trying to work on a deal to get it out.
After years of bad blood and legal disputes, Lil Wayne appears to have made peace with Birdman of Cash Money Records. Many hope that since the two are now on good terms, Cash Money Records and Lil Wayne can finally drop one of the most anticipated albums in hip hop.
Are you excited for more new music from Lil Wayne? Soundoff in the comments section below!
© Copyright IBTimes 2023. All rights reserved.