Lil Wayne And 2 Chainz Expected To Drop New Album 'Collegrove' On Friday; Kanye West Releases Artwork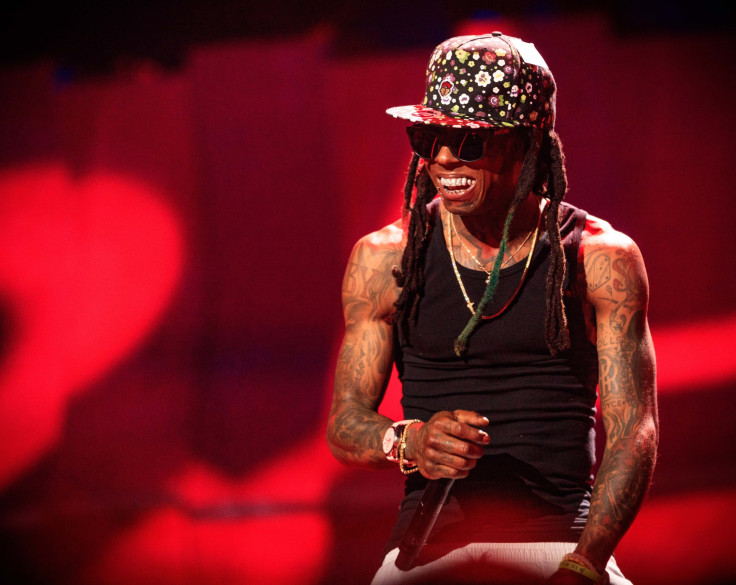 Kanye West has spent most of 2016 teasing his own new music on Twitter. However, the "Stronger" rapper revealed the release date for another anticipated rap album Wednesday.
Billboard reports that Lil Wayne and 2 Chainz are going to drop their collaboration "Collegrove" on Friday. A rep for 2 Chainz announced the release date after confirming West is not involved in the project with the two rappers. Kanye was speculated to be a part in the project after tweeting that a new Lil Wayne and 2 Chainz project was coming out. You can see Kanye's tweet with the album artwork below:
2 Chainz first teased the project with Lil Wayne on the Rap Radar podcast in November 2015, saying the album would likely be out "sooner than people think." In February, Lil Wayne and 2 Chainz gave a sneak peek of the upcoming release when they played a new song on "The Tonight Show." The song was called "Rolls Royce Weather Everyday" and the two rapper were joined by The Roots and Florida duo Black Violin.
You can watch their performance of "Rolls Royce Weather Everyday" below:
While fans of Lil Wayne and 2 Chainz are excited for the release, it's possible this might be another Tidal exclusive. Kanye was promoting the album on Twitter after recently putting out his latest album, "The Life of Pablo," exclusively on Tidal. In July 2015, Lil Wayne put out his record "Free Weezy Album" as a Tidal exclusive and the rapper is a part of Jay Z's streaming service.
Although the release of "ColleGrove" will generate excitement, the album most Lil Wayne fans are looking forward to is "Tha Carter V." There is still no release date for the record and it's been delayed for over two years due to a dispute between Weezy, Cash Money Records and co-founder Birdman. Lil Wayne and Birdman have appeared to have made peace with one another, so it's possible 2016 could be the year the highly anticipated albums drops.
© Copyright IBTimes 2023. All rights reserved.