Lily Collins Already Hoping For A Third Season Of 'Emily In Paris'
KEY POINTS
"Emily In Paris" Season 2 will premiere on Dec. 22 on Netflix
The second season will see Emily settling in Paris
Collins said there will be new supporting characters in the show
Lily Collins is crossing her fingers as she hopes for a third season of Netflix's hit comedy-drama "Emily In Paris."
The 32-year-old actress shared her desire to reprise her role for another season ahead of the release of the show's second season. The second installment will start streaming on Dec. 22.
"I hope that we get a season three, because I really hope we get to come back and do this again," Collins said in an interview with Glamour for its December cover story.
Season 2 follows the new adventures of marketing executive Emily Cooper as she settles into Paris with little knowledge of French culture and language.
The trailer for the show's second season shows Emily seeking her friends' advice after spending an intimate night with her neighbor, Gabriel, and being told to enjoy Paris for one year as she discusses her "chaotic" life in France with them.
In her interview with Glamour, Collins proved she is not blind to criticisms surrounding the Netflix show.
"We never represented it as anything other than what it was going to be," Collins, who is also one of the series' producers, told Glamour.
"And we didn't know the world would be in the state that it was in when it came out. People said they were laughing and smiling for the first time in a long time, that it reminded them of what fun felt like and that we were able to offer some escapism and romanticism and travel. I was so proud of that. I did not expect it to all of a sudden be something that people were upset [about]," she added.
Those who did not like the show complained about how French culture was depicted in the series and that the cast was not diverse enough. At one point, Collins even got her character's age wrong in a previous interview with Vogue.
After the backlash, Collins had "lots of conversations" with her fellow producers and Netflix executives to address the concerns. She said the upcoming season incorporated lessons they learned from the show's maiden season.
"I was really passionate about including [more] women, people of color, and also sexual orientation, to really show more of what the world is, and be a part of the Emily family," she said, adding that there will be deeper storylines for season one's supporting characters.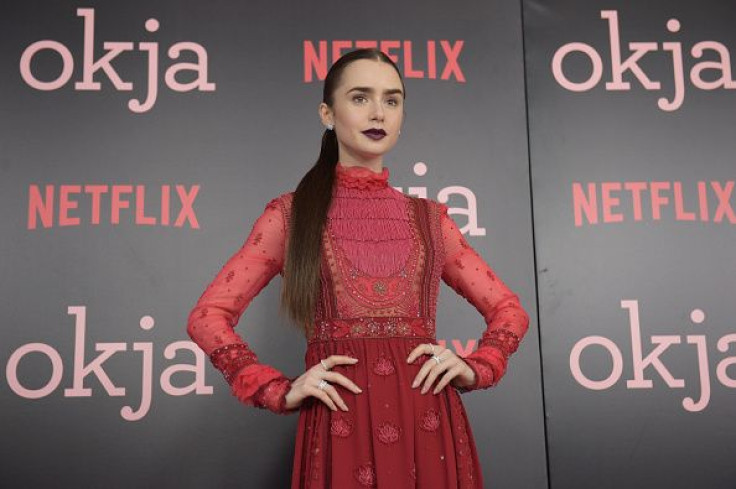 © Copyright IBTimes 2022. All rights reserved.
FOLLOW MORE IBT NEWS ON THE BELOW CHANNELS