Lily-Rose Depp Speaks Out About Sexuality After Her LGBTQ Campaign In August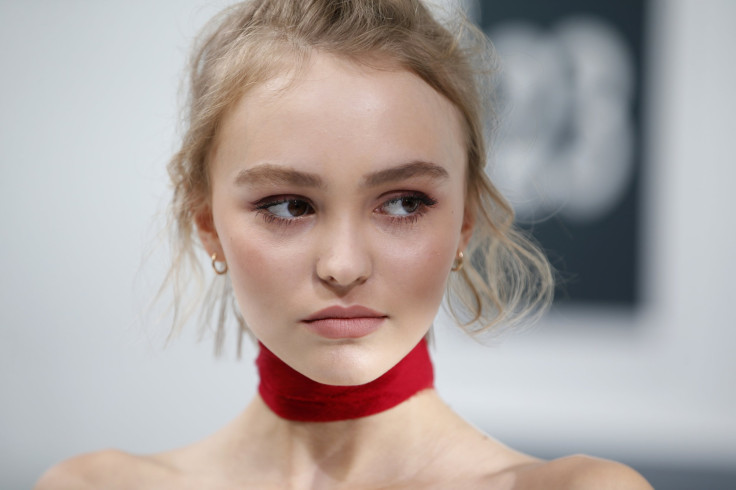 Lily-Rose Depp, who was labelled gay in August, has for the first time spoken out after almost six months. The 16-year-old daughter of Hollywood actor Johnny Depp said that she does not understand why her sexuality has been a talking point. In August Lily Rose featured in a campaign titled "Self-Evident Truths."
"It's not that big of a deal," the 16-year-old told in an interview with Nylon. Lily-Rose said that through the campaign, she just made a statement and people misconstrued it to be her "coming out." The daughter of Depp and Vanessa Paradis was merely trying to tell people not to label their sexuality.
The "Yoga Horsers" actress made headlines with a photography project created by artist iO Tillett Wright. It shared images of Americans who fell under the category of the Lesbian, Gay, Bisexual, Transgender, Queer (LGBTQ) spectrum. Through the campaign, Wright hoped to identify people in US who are not 100 per cent heterosexual.
He already has 9,958 portraits and he intends to photograph 10,000 people more. "I'm so proud of my baby girl @lilyrose_depp. She decided she wanted to be in @selfevidentproject because she falls somewhere on the vast spectrum, and I couldn't be happier to welcome her to the family," he captioned the picture of Lily-Rose with the hashtags 'proud uncle' and 'we are you'.
The budding actress and model gave a joint interview along with her co-star from "Yoga Horsers" and friend Harley Quinn Smith. Talking about the most embarrassing advice her "Pirates of The Caribbean" actor father dished out was never to talk to boys. The teen thought it to be unrealistic, but Lily-Rose added that Depp never imposed things on her and was always available for her lest she needed advice.
The Kevin Smith directed film "Yoga Horsers" premiered at the Sundance Film Festival last week. Meanwhile, the teen said that it was very wrong to label kids who were just growing up and learning things. And, more so it was not necessary to label their sexuality, she added that it was "not anybody's business."
© Copyright IBTimes 2023. All rights reserved.