Lindsay Lohan Admits She Initially Wanted To Portray Regina George In 'Mean Girls'
Lindsay Lohan, who gave a memorable performance as Cady Heron in "Mean Girls," has a quite interesting revelation: She initially wanted to play Regina George, the main antagonist, in the iconic movie.
The 35-year-old actress recalled in an interview that she wanted to portray the villain because she had already taken on the role of a "damaged teenager" in the 2003 family comedy movie, "Freaking Friday," and thought she didn't want a similar role in the 2004 flick.
"I wanted to play Regina because I'd just come off of 'Freaky Friday', and I wanted to play a pretty normal girl now," Lohan told Vogue on Thursday. "I wanted to have a different kind of role than just the damaged teenager again."
However, "Mean Girls" director Mark Waters and actress Tina Fey, who played Ms. Sharon Norbury in the movie, urged her to play Cady because they thought she was "lovable."
"And Mark Waters, the director, was insistent that I play Cady, and so was Tina [Fey]," she said. "They're like 'no, no, no, you're the lovable one, you have to play Cady.' I was so eager to get into the transitional part of 'okay, let's get to the pretty part of Cady.' It's just such a lovable movie."
In the end, it was Rachel McAdams who landed the role of the queen bee.
During the interview, the actress also opened up about her looks and outfits in the movie. She even revealed that she wanted a hairstyle like Jennifer Aniston's back then.
"We were like, the character just has to be too much. And my hair, I wanted it like Jennifer Aniston, but not really, 'cause it was long,'" she recalled. "I remember doing the fittings for 'Mean Girls' and I would just, I would get really excited to wear the skirts and kind of dress more girly."
Lohan then shared that others were jealous of her because she could wear sneakers every day, considering the background of the character she was playing.
"But then I felt really relieved when I played Cady just coming fresh out of Africa because I got to chill and be more relaxed and everyone was kind of jealous that I was wearing sneakers and they couldn't every day," she explained.
Lohan will be seen next in the movies "Falling for Christmas" and "Cursed."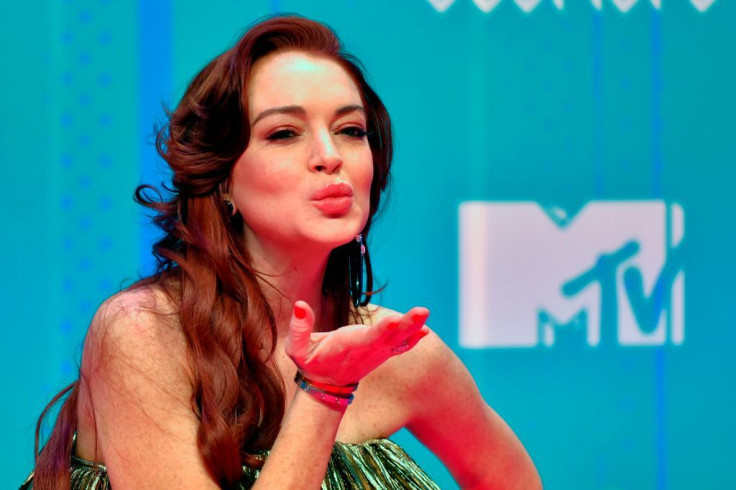 © Copyright IBTimes 2023. All rights reserved.
FOLLOW MORE IBT NEWS ON THE BELOW CHANNELS