Paris Hilton Reveals Why She Ended Lindsay Lohan Feud After Carter Reum Wedding
Socialite and reality television star Paris Hilton revealed she officially ended her longtime feud with actress Lindsay Lohan following her wedding to Carter Reum.
During an appearance on "Watch What Happens Live With Andy Cohen," Hilton said that over time, as well as her happy love life, she was able to move on from her feud with the "Mean Girls" star.
"I just feel like we're grown-ups now. I just got married. She just got engaged. We're not in high school. I think it was just very immature, and now everything is all good," she explained.
Hilton, Lohan, and Britney Spears were once referred to as "The Holy Trinity" in the early 2000s after the paparazzi photographed all three women in the front seat of a car during a night out in Los Angeles.
Lohan and Hilton later engaged in a public feud for years until Hilton congratulated the actress on her November 2021 engagement to Bader Shammas.
"I saw that she got engaged when I was on my honeymoon, and I just said congratulations," Hilton told Cohen.
Last month, during an episode of her "This is Paris" podcast, Hilton revealed her marriage to Reum allowed her to change for the better.
"I think that love is the most important thing in life, it's something that really just changes you and makes you grow, and when you find that special person that is your other half and is your best friend and you can trust… and that's just an amazing feeling," she said at the time.
Amid letting go of her feud with Lohan, Hilton recently revealed she had babies on the brain.
During an appearance on the Thursday episode of "The Ellen DeGeneres Show," Hilton said she and Reum were hoping to expanded their family.
"Yes, I want a couple," Hilton told the host. "Probably, like, two or three."
Hilton also admitted she has already picked out the names for her kids. "The girl is going to be named London Marilyn Hilton Reum," she shared.
"Marilyn, after my grandmother. And London because it's my favorite city, and I think that Paris and London sound cute together."
However, the 40-year-old hotel heiress remained mum about the rest of her baby names out of fear someone would steal her ideas.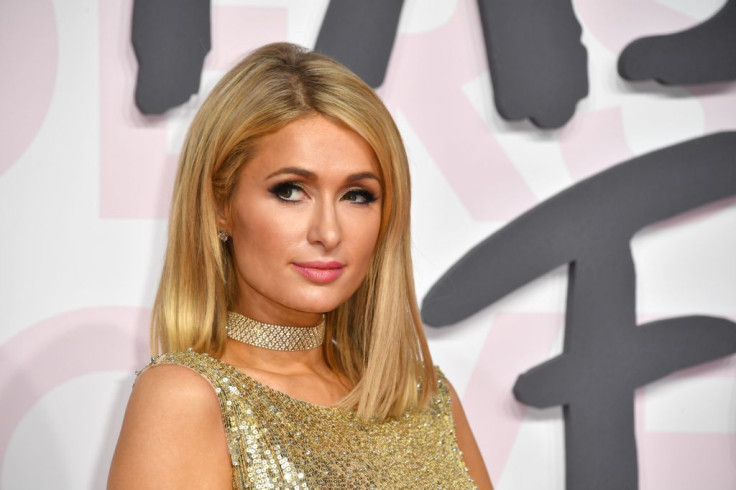 © Copyright IBTimes 2022. All rights reserved.
FOLLOW MORE IBT NEWS ON THE BELOW CHANNELS