Lindsay Lohan Clarifies 'Beach Club' Show Cancellation, Club Shutdown Rumors
Lindsay Lohan fans might have to search a little harder in order to follow their favorite "Mean Girls" star moving forward. According to Page Six, Lohan has lost both her Mykonos nightclub and her MTV show "Lindsay Lohan's Beach Club."
The club, which first opened its doors in May 2018, was the center of the reality show, which focused on the daily lives of the staff. Initially, the show premiered in January to decent ratings, but those soon plummeted once the program began receiving lackluster reviews.
MTV reportedly expected more drama to unfold on the set, as they were hoping for "breakdowns," according to the outlet, but a source close to the ongoings said that Lohan is not at that place in her life anymore.
"There was a renewal idea that producers hoped would perk it up for a second season," reported an insider, adding that the idea had been to revamp the show to instead focus on Lindsay, her mother Dina, and her sister Ali. Ultimately, that suggestion was also shelved.
Reportedly, the issue behind the MTV show was that it did not have enough "drama" to retain viewership, added the source. Others, per the Page Six report, have said the network is "still trying to salvage the show."
Additionally, a phone number for the nightclub wasn't in service when Page Six attempted to call, and there had been rumors floating around that people vacationing in Greece noticed that the club was not open last month.
Following all of the rumors, Lohan spoke out about her show and nightclub on Wednesday, telling Us Weekly in a statement via her rep, "The show was moving into a new direction … perhaps not enough drama in my life for reality TV formula (as that's not where I am in my life). And for the club, we are simply moving the focus to a brand-new and exciting location in Athens, and also a new location and partnership to be announced in Mykonos. It's all positive."
A representative for Lohan also confirmed to Page Six that "she is not doing another season" of the show.
According to Just Jared, the reality star was seen in Mykonos, Greece, on Monday.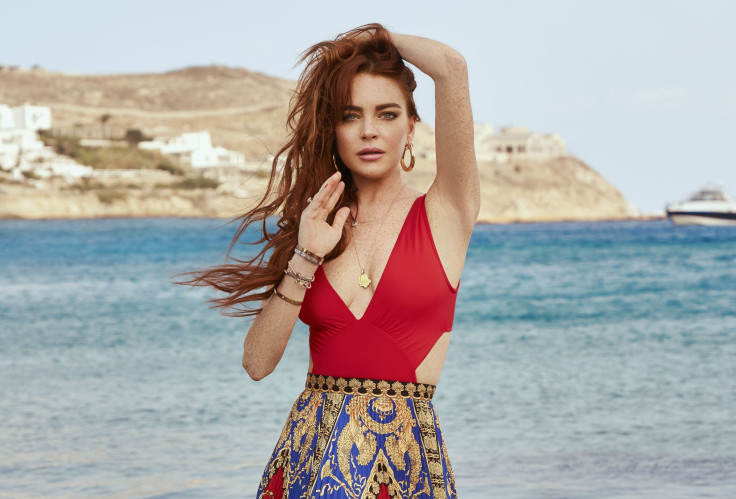 © Copyright IBTimes 2023. All rights reserved.