Lindsay Lohan Eyeing London As Permanent Home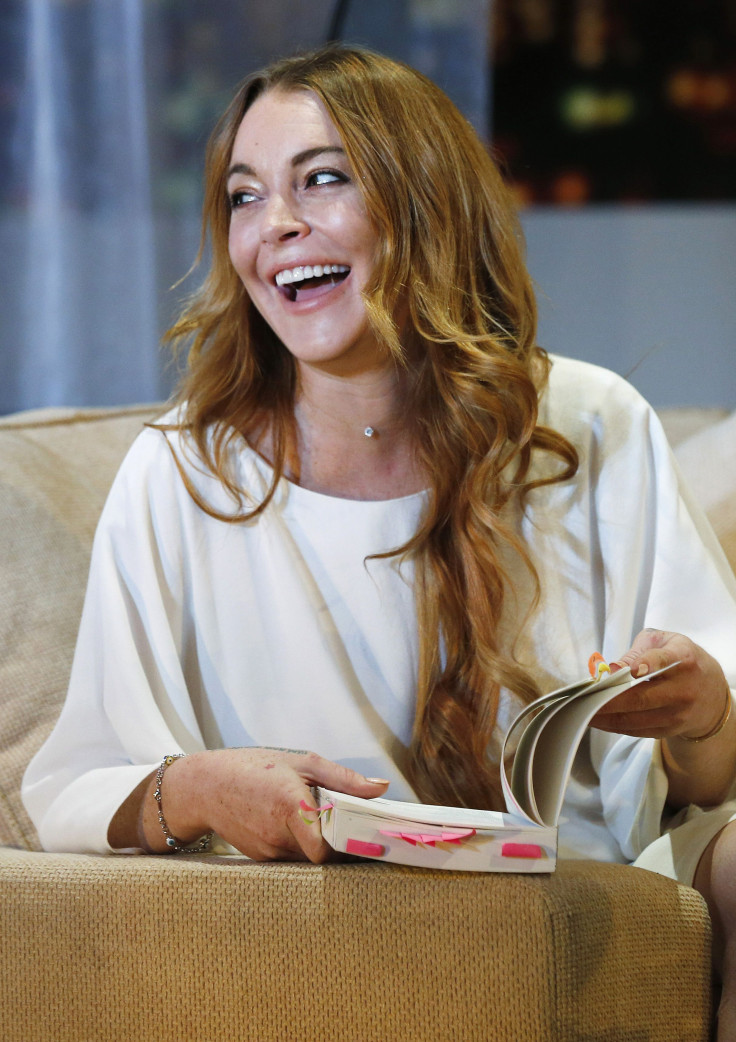 Lindsay Lohan, who has had frequent legal troubles in the United States, has revealed she hopes to make London her permanent home. Lohan moved to the British capital last year to act in David Mamet's play, "Speed-the-Plow." According to Britain's Witney Gazette, the Hollywood star told Britain's Hello magazine that she can see herself "settling in London permanently."
When asked if she would apply for British citizenship, the actress replied, "If you'll have me, I will." The 28-year-old actress grew up in the Hollywood spotlight and has had many run-ins with the law, along with a troubled personal life. Moving to Britain might allow the actress to start anew, states E!News. "I'm in a really good place. I'm blessed to have been able to do a play in London and start a different way of life. New York is very fast-paced and it's not like that over here for me," Lohan said.
Lohan revealed that she "feels more comfortable" working from London, finding the city beautiful with its "incredible architecture" and "nice parks." Apparently the actress also enjoys exploring different European cities and finds that having London as a "base" enables her to "go to more places."
The former Disney star told Hello! last December that she enjoys being away from Los Angeles, where her life is under public scrutiny. "You turn on the news in L.A. and it is all gossip about people. All the stuff that is going on in the world right now and this gossip is the news?" she said. "I love the BBC. I haven't heard myself mentioned on TV since I have been here. That has been really weird for me, and great."
Meanwhile, Lohan completed 125 hours of court-ordered community service last month, stemming from her 2012 reckless driving charge. The actress worked at various institutions and groups, such as a women's shelter, child service center and youth center, in New York.
© Copyright IBTimes 2023. All rights reserved.