Lindsay Lohan 'GTA 5' Lawsuit: The 7 Biggest Allegations Against Take-Two Interactive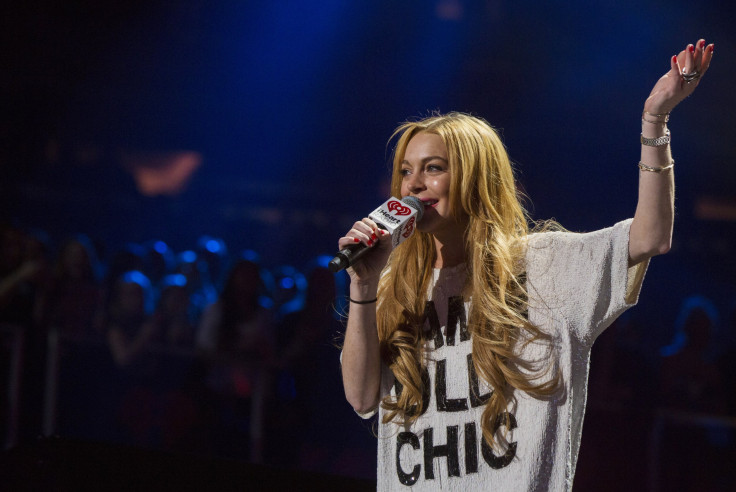 Actress Lindsay Lohan, 28, filed a complaint this week against "Grand Theft Auto V" publisher Take-Two Interactive (NASDAQ:TTWO) along with its subsidiaries Rockstar Games Inc. and Rockstar North.
The complaint filed Tuesday in the New York State Supreme Court alleges that Take-Two Interactive and its studios are using Lohan's image, likeness and voice without her permission in the popular open world video game, "GTA 5."
The lawsuit also alleges that Take-Two Interactive presents her image in several ways throughout "Grand Theft Auto V," from the box cover to a side mission featuring the fictional Lacey Jonas, a celebrity plagued by swarms of paparazzi. Lohan's complaint alleges that the Lacey Jonas character is an "unequivocal" reference to her.
Here's a closer look at some of the many allegations made by Lohan in the complaint:
"Defendant(s) used Plaintiff's portraits and voice without Plaintiff's written consent."
Lacey Jonas is voiced by actress Bridget Burke, not Lindsay Lohan. Whether or not the voice of Jonas sounds like Lohan is up to interpretation.
"The portraits of the Plaintiff used on the cover and in the game by Defendant's were unauthorized and unlawful."
Characters portrayed on the cover of "GTA 5" can be likened more to caricatures and exaggerations of California stereotypes and not necessarily specific celebrities or persons.
"The portraits of the Plaintiff incorporated her image, likeness, clothing, outfits, Plaintiff's clothing line products, ensemble in the form of hats, hair style, sunglasses, jean shorts worn by Plaintiff that were for sale to the public at least two years before the Defendant's release of the GTA V game."
Some women present in "GTA 5" have been casually likened to celebrities such as Kate Upton by gamers. Maybe if you squint your eyes, you could possibly mistake the portrait for Lindsay Lohan, or just another Hollywood startlet.
"The game also features Hotel Chateau Mormont in West Hollywood, a place where the Plaintiff once lived and often frequents."
The place the complaint refers to is Hotel Chateau Marmont, a famous West Hollywood hotel where Lohan stayed in 2012. She was reportedly banned after leaving a $46,000 bill unpaid.
In "GTA 5," a similar place called Gentry Manor Hotel is present in the middle of the fictional city of West Vinewood, Los Santos. Nowhere in the game is the venue referred to as Hotel Chateau Marmont.
"Defendant(s) used Plaintiff's likeness in the GTA V character's mission/storyline that is substantially similar to places, locations and events in Plaintiff's life making it unequivocal that the Plaintiff was the intended referent in the mission."
The mission referred to in the complaint involves driving Lacey Jonas to escape pursing paparazzi. But countless celebrities are chased by paparazzi on a daily basis.
"Multiple people in the general public have reached out to the Plaintiff believing the character was the Plaintiff, creating consumer confusion in the market place."
Unless there was another video game with Lohan's image and likeness, there's no direct comparison between Lohan's likeness and the characters portrayed in "GTA 5."
"Defendant(s) acts of using Plaintiff's name and likeness in the aforesaid video game were solely to attract customers and generate sales."
Rockstar Games wasn't having any trouble attracting sales to the "Grand Theft Auto" franchise. The "GTA 5" predecessor, "GTA 4" raked in $310 million from 3.6 million copies on day one alone, according to GameTap. "GTA 5" dwarfed that record on its release, making an estimated $800 million on first-day sales, with approximately 11.21 million copies sold.
No formal answer or substantive response to Lohan's complaint has been filed by Take-Two Interactive at this time.
International Business Times' request for comment with Take-Two Interactive was left unanswered.
Read the full complaint below:
© Copyright IBTimes 2023. All rights reserved.