Lindsay Lohan-Oprah Winfrey Reality Show: 'This Is My Last Shot For A Comeback' [VIDEO]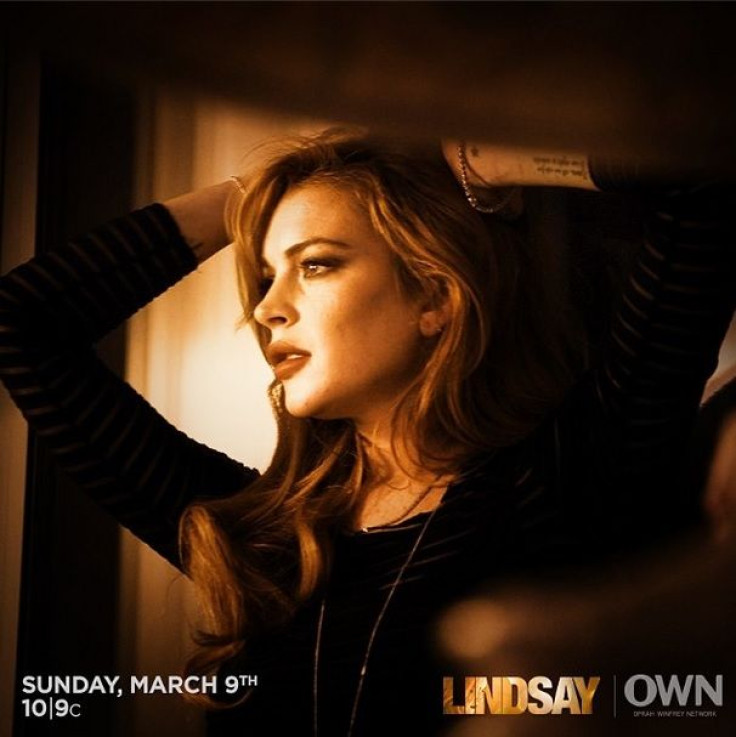 Lindsay Lohan could be on the verge of a comeback, that is, if she follows Oprah Winfrey's advice. Back in August the troubled redheaded beauty sat down with Oprah to discuss her recovery from drugs and alcohol on OWN's "Oprah's Next Chapter."
Winfrey had asked Lohan if she was an addict, to which she replied yes, but from the trailer from their series together, it seems the "Mean Girls" actress is having a hard time recovering from alcohol abuse. In what appears to be a combination of a reality show, a look into Lohan's troubled life and an Oprah intervention, the 27-year-old is shown being followed by the paparazzi, fighting with her father, reconnecting with her mother and siblings on Long Island, and failing to show up for engagements.
OWN describes the "docuseries" as an "honest, no-holds-barred account" with the audience getting an "intimate, unflinching look into the life of one of the world's most sought-after celebrities," according to The Hollywood Reporter.
In the beginning of the trailer, Lohan claims there's no reason for her not to be sober. "There's nothing left in having a drink for me. What's left in that feeling?"
Then she adds: "There's no party that I haven't gone to. There's no person that I haven't hung out [with]. There's no situation I haven't been exposed to." An interviewer then asks if she ever feels like a prisoner, to which Lohan almost immediately responds, "Yes, all the time."
Not surprisingly, filming the series doesn't run smoothly with Lohan involved. At one point, she was reportedly locked out of her apartment in New York City and it would be "hours" until they were ready to film. Winfrey isn't happy when she hears the news and meets with Lohan to discuss her antics. "You need to cut the bullsh*t," she tells Lohan during the intervention. "You really do."
At the end, it seems Lohan wants to do everything in her power to revive her career. "I know this is my last shot at doing what I love to do," she says.
Check out the season premiere of "Lindsay" at 10 p.m. ET Sunday on OWN.
Follow me on Twitter @mariamzzarella
© Copyright IBTimes 2023. All rights reserved.