Lindsay Lohan's Arrest Details; Booze & Cocaine Allegedly Fueled Fight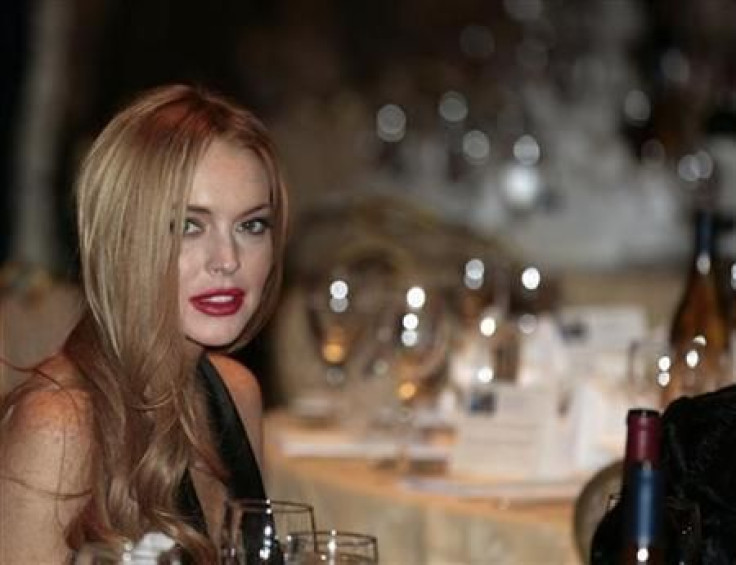 By now most people have heard that Lindsay Lohan was arrested in New York City on Thursday morning after allegedly punching a woman in the face at Avenue, but the drama didn't stop there.
A source recently revealed details about the "Liz & Dick" star's booze and drug-fueled altercation to celebrity blogger Perez Hilton.
An eyewitness who spoke to the celebrity blogger revealed the particulars of the night:
"She was drinking Grey Goose and also champagne. The vodka bottle was right in front of her. Lindsay was completely out of control. She was drinking way too much booze and was doing cocaine."
But Lohan didn't stop there:
"At one point, Lindsay moved up to VIP and was trying to get the woman to move her coat and purse in order to make room for her, but the woman was ignoring Lindsay. Lindsay started yelling at her and the woman told her to stop. Lindsay eventually huffed back to her table, furious."
It was reported that a separate altercation happened between two club goers, and Lilo felt the need to fight:
"Lindsay was standing on the couch at her table, which put her even with the woman seated in VIP above her. She turned around and clocked her in the face. Lindsay was just looking for trouble. She totally sucker-punched that girl in the face out of nowhere! Nobody saw it coming. She went wild and was kicking and screaming, cursing at the girl and then spit at her. The girl looked like she wanted to fight back at Lindsay, but was too startled by all the commotion to react."
After her latest arrest on Thursday morning, Lohan now has four charges against her, and it's unlikely that Judge Stephanie Sautner will let Lohan off the hook this time.
She's definitely violated her probation, so if she's not going to be sitting in jail for a while, at least some therapy sessions are probably in Lohan's future.
The Hollywood actress is due back in court on January 11.
© Copyright IBTimes 2023. All rights reserved.