Lisa Rinna's Husband Harry Hamlin, Daughter Delilah Disturb Fans With Provocative Photo At NYFW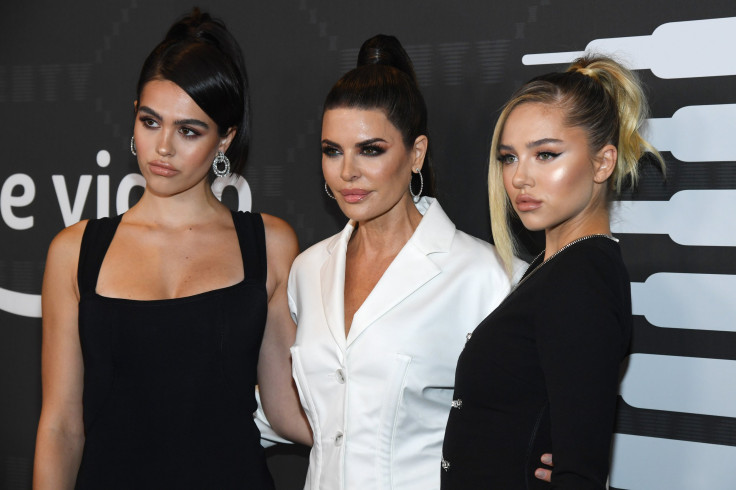 KEY POINTS
Harry Hamlin and his daughter Delilah posed with each other at last month's New York Fashion Week
Their photo raised eyebrows because many felt the father and daughter were too close for comfort
Several netizens said the picture was disgusting, creepy, cringey, uncomfortable, weird and bizarre
Lisa Rinna's husband, Harry Hamlin, and daughter, Delilah, raised eyebrows due to their "provocative" photo.
Fans didn't think Harry and Delilah's photo taken at New York Fashion Week last month, which recently made its way to Instagram was appropriate for a father and daughter. The picture showed the 70-year-old Hamlin standing closely next to the 24-year-old model while grabbing her lower waist.
She seductively stared at the camera while her dad pressed his face against the side of hers. Bravo fans immediately reacted because the shot made them uncomfortable, Page Six reported.
The same picture with the text, "This is not how I pose with my dad," was shared on Instagram. "Delilah Belle Hamlin and Harry Hamlin are causing a massive cringe wave out here," the caption read.
One noted that the pic "looks a bit too intimate," while another added, "Woah!!!! That's truly disturbing."
Several netizens shared the same reaction as they found it "creepy," "provocative," "bizarre," "uncomfortable," "disgusting" and "cringey." One netizen said, "This is just wrong," while another said it was "a little weird."
Meanwhile, one jokingly asked while referring to the incestuous storylines on the "Game of Thrones" spinoff, "Is this a scene from 'House of the Dragon?'"
"The entire family is a bit sick," another critic opined.
While many found the photo provocative, Harry is reportedly really close to his daughters Delilah, 24, and Amelia, 21. He previously shared a snap of them on Instagram during their holiday break in December, where Delilah stood very close to her dad while Amelia gestured to kiss Harry.
"On the balcony at Nobu with a coupla cuties as the sun set over Boxing Day!" he wrote in the caption with two heart emojis.
"These girls love their Dad! So precious!!!" one follower commented. Another added, "Awesome dad!!!! Stunning daughters!!!!!"
"Awesome dad and daughters!!" a third user wrote.
Meanwhile, Rinna paid a sweet tribute to her husband of 25 years in August. She shared a throwback black-and-white wedding photo when they exchanged "I dos." The snap showed them holding hands while kissing.
"#tbt 25 years ago," she wrote in the caption before adding, "My hero."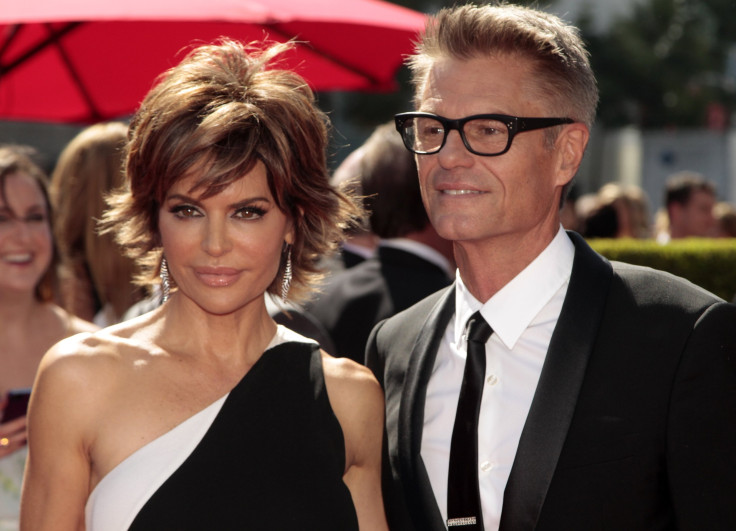 © Copyright IBTimes 2023. All rights reserved.