List Of Most Anticipated K-Dramas Premiering In February 2021
KEY POINTS
"Dear.M" is an upcoming college-romance drama starring Park Hye Su and Jaehyun
"River Where The Moon Rises" is a romantic historical drama
"Vincenzo," starring Song Joong Ki, will premiere on Feb. 20
South Korean dramas, popularly known as K-Dramas, have gained global popularity over the years for their unique concepts and storylines. K-Drama fans can look forward to another exciting month as many of the most-awaited dramas start airing in February.
Here's a list of five popular Korean television shows are scheduled to release this month:
1) "Vincenzo"
The drama starring Song Joong Ki, Jeon Yeo Bin, and Taecyeon revolves around the character of Vincenzo Cassano, a lawyer who works for the Mafia as a consigliere. After fleeing to South Korea, he crosses paths with Lawyer Hong Cha-Young a lawyer, who is willing to do anything to win a case. The two join forces and use villainous methods to take down the bad guys that evade being punished by the law.
"Vincenzo" will premiere on Feb. 20 and is scheduled to air on Saturdays and Sundays at 9 p.m. KST (7:00 a.m. EST) on tvN.
2) "Sisyphus: The Myth"
"Sisyphus: The Myth" is a fantasy mystery drama starring Cho Seung Woo and Park Shin Hye. It is a time travel story between a genius engineer named Han Tae Sool and Kang Seo Hae, a woman from the future who believes that saving him could save the world.
The drama will premiere on Feb. 17 and is scheduled to broadcast on Wednesdays and Thursdays at 9 p.m. KST (7:00 a.m. EST) on JTBC.
3) "River Where The Moon Rises"
It is a romantic, historical drama starring Kim So Hyun, Ji Soo, Lee Ji Hoon, and Choi Yu Hwa. The series is based on the 2010 novel Princess Pyeonggang and retells the love story of the characters in a classic Goguryeo folktale. The story focuses on Princess Pyeonggang, an ambitious woman who was born a princess and raised a soldier who dreams of becoming the first female to lead Goguryeo and will stop at nothing to achieve it. However, things take an unexpected turn when she encounters On Dal.
The drama will premiere on Feb. 15 and is scheduled to broadcast on Mondays and Tuesdays at 9:30 p.m. KST (7:30 a.m. EST) on KBS2.
4) "Dear.M"
"Dear.M" is an upcoming college-romance drama series starring Park Hye Su, NCT's Jeong Jaehyun, Roh Jeong Eui and Bae Hyun Sung. The drama is a spin-off of the hit series "Love Playlist" and narrates the story of a campus-wide search for a mysterious individual identified only as "M" after things turn upside-down following an anonymous confession is published on the student forum. The story depicts the university life of students, their changing friendships, and budding romances as they embark on the search together.
The drama will premiere on Feb. 26 and is scheduled to broadcast on Fridays at 11:10 p.m. KST (9:10 a.m. EST) on KBS2.
5) "Penthouse 2"
After the success of the first season, which ended in January, the thriller and suspense drama is set to return with a second season this month. The exact plot and cast for "Penthouse 2" have not been announced as of yet, however, it has been confirmed that the second season will start premiering this month.
"Penthouse 2" is scheduled to air on Fridays and Saturdays from Feb. 19 at 10:00 p.m. KST (8:00 a.m. EST) on SBS.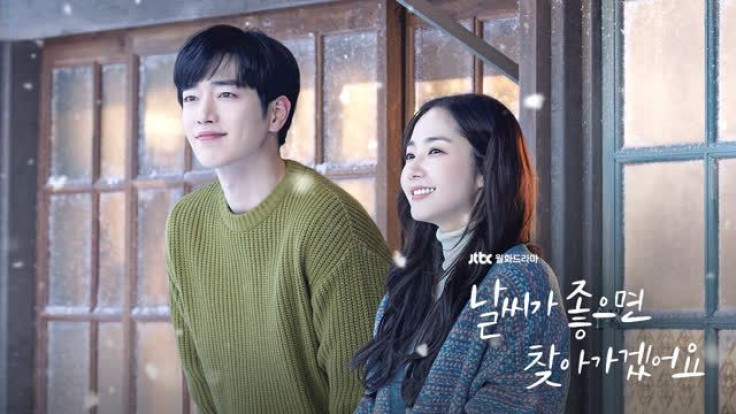 © Copyright IBTimes 2023. All rights reserved.