Listen: Joe Biden, Ukraine's Poroshenko Leaked Calls Don't Mention Hunter Or Burisma
KEY POINTS
Efforts to defame Joe Biden by accusing him of ousting a corrupt Ukrainian prosecutor continue
An audio tape edited to prove Biden guilty of this crime failed to do so
The Derkach tape is a conversation between Biden and former Ukrainian president Petro Poroshenko
Leaked audio tapes confirm former vice president Joe Biden was acting legally and on behalf of the United States and the international community when he demanded the resignation of a corrupt Ukrainian prosecutor as a prerequisite for releasing U.S. financial aid to Ukraine.
A heavily edited version of the tapes meant to make Biden look guilty was released by Andriy Derkach, a Member of Parliament in Ukraine who was once part of a pro-Russia political party. Derkach is the son of Leonid Derkach, the former director of the Security Service of Ukraine. Andriy Derkach's PhD Law thesis was the "Organization and conduct of meetings with secret agents."
The recordings played at the news conference Tuesday in Kyiv reveal nothing illegal in Biden's actions in Ukraine nor do they mention the former vice president demanding a massive salary for his son, Hunter. It offered no evidence to back Trump's long-standing accusation that Biden pushed for Shotkin's ouster to help Hunter. Biden's presidential campaign said the tape is old news.
"They heavily edited this," said Biden spokesman Andrew Bates, "and it's still a nothing-burger that landed with a thud."
The Derkach tape is a conversation between Biden and former Ukrainian president Petro Poroshenko. Biden tells Poroshenko $1 billion in U.S. loan guarantees will be provided to Ukraine once Prosecutor General Viktor Shotkin is fired. Shotkin was widely seen as corrupt and an obstacle to the country's anti-corruption efforts.
The U.S., the European Union, the International Monetary Fund and Ukrainian civil-society groups openly called for Shotkin's ouster. Biden was simply delivering this message to Poroshenko personally to drive home the importance of firing Shotkin.
Shotkin was fired in March 2016 after having held the job for less than a year. In that short span of time, Shotkin was accused of blocking cases against Poroshenko's political allies and the political elite.
Among these cases was one involving oligarch Mykola Zlochevsky, owner of the natural gas company, Burisma Holdings. The Obama administration accused Shotkin of slow-walking Zlochevsky's investigation, and using the threat of prosecution to solicit huge bribes from Zlochevsky. This led the Obama administration to consider launching its own criminal investigation into Burisma for possible money laundering.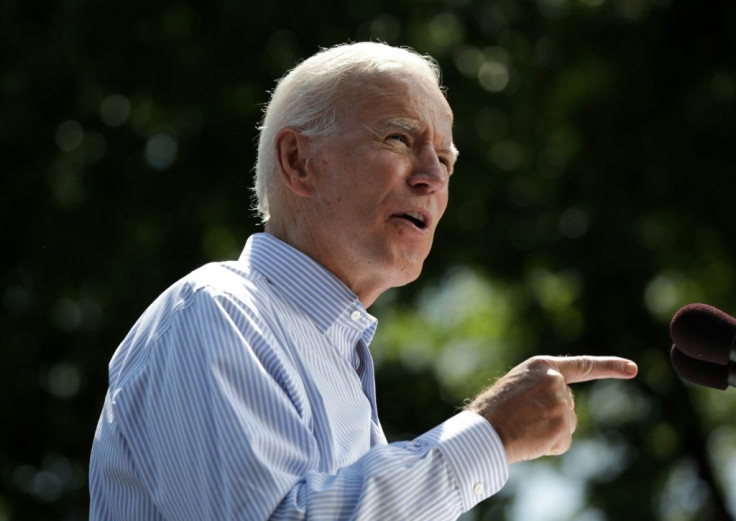 In 2019, Shotkin became involved in efforts accusing Biden and his son, Hunter, of corrupt activities in Ukraine.
Derkach was one of the politicians that met with Trump's personal lawyer Rudy Giuliani in Kyiv in December 2019. Giuliani was in Ukraine to dig up dirt on the Bidens. More importantly for Trump, Derkach is the person that pushed for an investigation into Ukrainian meddling in the U.S. presidential election of 2016. This unsubstantiated claim has since been embraced by Trump to prove Russia didn't interfere on his behalf in the election.
© Copyright IBTimes 2023. All rights reserved.