'Little People, Big World' Star Audrey Roloff Responds To Baby Bump Criticism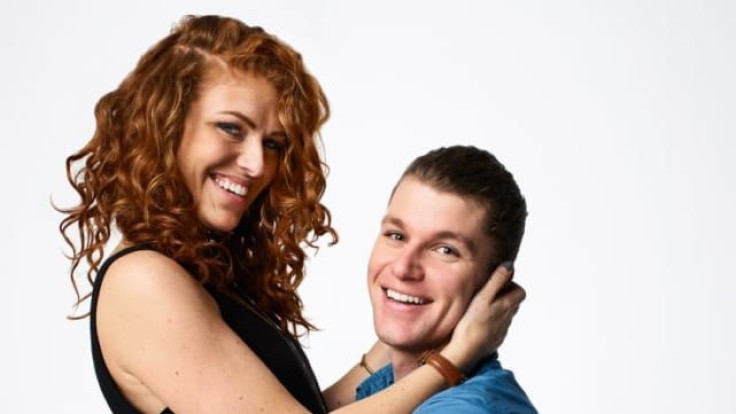 Audrey Roloff has been documenting her pregnancy on social media, but some netizens are not happy about her sharing a photo of her baby bump.
Earlier this week, the "Little People, Big World" star shared a photo of her baby bump on Facebook. In the snapshot, she stands in front of a bathroom mirror wearing a sports bra and sweatpants, with her belly on full display. "Does it get any lower?!? #almost39weeks," she wrote in the caption.
Although a number of celebrities have shared their growing baby bumps on social media, still a number of people slammed Roloff for doing the same. "Why do young mothers-to-be want to show their naked bellies," one person commented on her first post.
Others claimed that Roloff should only show her baby bump to her husband or at least refrain from posting photos on social media. "I love this family, but I think it is a disgrace to show your body to all the viewers. my [opinion]. It should be for your husband's eyes only," user Mary Alexander wrote. " I am so sick of you showing your belly. We all know you are with child. It would be nice to see a picture of you some time not your belly or your hand underneath your belly to show that you are pregnant," another follower named Linda Banks commented.
According to Us Weekly, Audrey, who is married to Jeremy Roloff, did not directly address the issue, but she seemed to respond to the backlash when she changed her profile picture to a new snapshot of her naked baby bump. Her new profile photo is one of her sitting cross-legged on her bed, wearing only a bra and underwear, with a big smile on her face. "39 weeks," she wrote in the caption.
Some of Roloff's followers have come to her defense, telling other users who don't want to see her baby bump to just unfollow her. Another fan commented that those who are against the post are those who believe "women should breastfeed in a bathroom stall."
However, it did not stop others from continuing to take jabs at Roloff. "Sick of seeing her stomach leave a shirt on," user Sandra Claypool commented on her new profile picture.
In related news, Audrey shared her love story with husband Jeremy in June. According to her, she fell in love with him "by spending time with almost daily and getting to know who he was, is, and wanted to become."
What do you think of Audrey sharing a photo of her naked baby bump on social media? Share your thoughts below.
© Copyright IBTimes 2023. All rights reserved.