'Little Women: Atlanta' Star Emily Fernandez Reveals More Details About Pregnancy, Death Of 3-Month-Old Son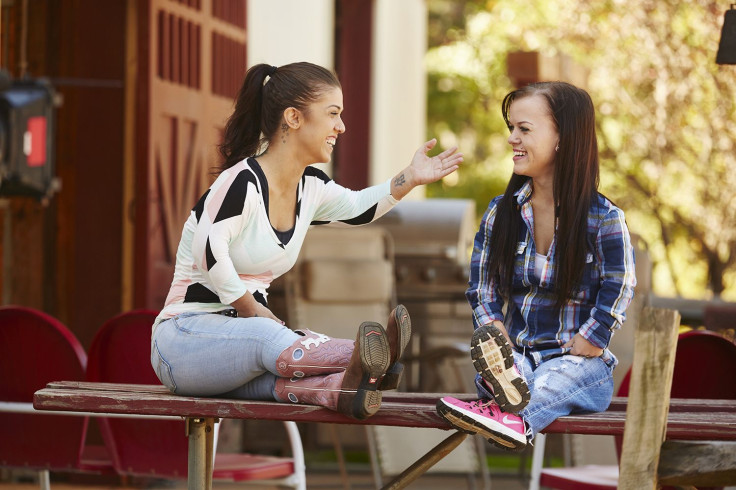 "Little Women: Atlanta" star Emily Fernandez was left brokenhearted when her three-month-old infant son passed away on Aug. 5 due to multiple health complications.
Fernandez's second-born son Lontel Jahnar Johnson Jr., lovingly called "JJ," suffered from seizures and blood around his brain.
"To say the last three months have been the most difficult of my life is the understatement of the century. Lontel Jahnar Johnson Jr. (JJ), my second born, was a prayer answered," she told PEOPLE.
"He was born on April 27, 2016, and he was the perfect tiny package. My baby was having seizures in utero and doctors believe there was a problem with the placenta. Little people pregnancies are high risk and being pregnant with a little person is even more dangerous. JJ wasn't receiving enough oxygen and he was born with blood around his brain," she continued.
Even though little JJ faced a lot of health issues, Fernandez and her boyfriend Lontel hoped that he would manage to survive.
"But we believed he'd make it because he was just a baby. We believed there was a fighting chance. Multiple surgeries were performed – but after finding out that he couldn't hear, couldn't see and was still having seizures with a dropping heart rate – we realized that he was living his life in fear," she said.
It broke Fernandez's heart every time she saw her baby panic when a nurse would change his diaper because he could not hear or see them. Eventually, Fernandez decided to take her son off the ventilator, and he died within two hours.
The grieving mother posted the news of her son's passing on her Instagram account (@rightcheeklg). "The gates of heaven welcomed their sweetest angel tonight. You were loved beyond words and I will miss you every second of everyday my king. I know you will rest easy and look down us watching over your sisters . RIP Lontel Jahnar Johnson Jr," she wrote.
In another post, Fernandez shared a photo of her and Lintel with their son. She was crying as she cradled her son in her arms. "No one will ever understand what you meant to me. I still can't believe this is real," she wrote.
© Copyright IBTimes 2023. All rights reserved.