Livestock Methane Emission More Than Estimated: How To Curb It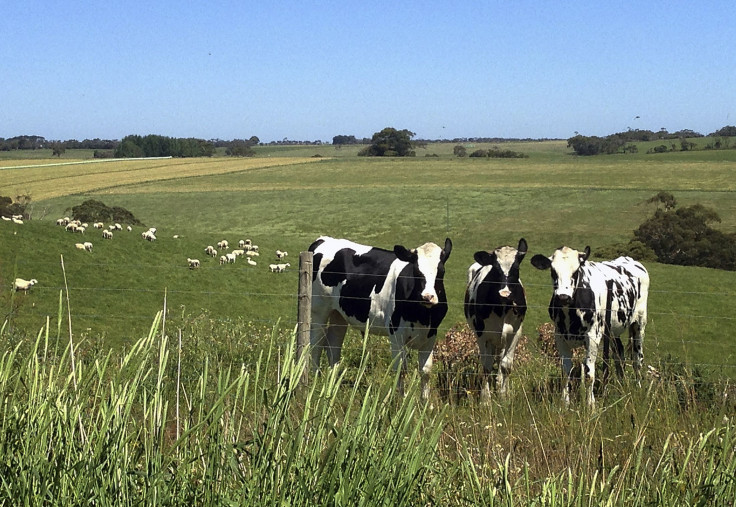 Previous estimates of global livestock industry's methane production had been underestimating the total production by about 11 percent, according to a new study.
The study, conducted by scientists at the Joint Global Change Research Institute, compared data with the United Nation's Intergovernmental Panel on Climate Change (IPCC), which said methane accounted for about 16 percent of global greenhouse gas emissions in 2015.
Though livestock emissions aren't the biggest overall source of methane, the study suggests animal agriculture could be responsible for the recent increase in methane concentration in the atmosphere. "In many regions, livestock numbers are changing, and breeding has resulted in larger animals with higher intakes of food," said Julie Wolf, a researcher in the Department of Agriculture in the U.S., and the lead author of the study in the journal, Carbon Balance and Management.
A sharp rise in methane pollution could jeopardize the goals enshrined in the 196-nation Paris climate pact, a consortium of 81 scientists had warned in December last year. "Such a target will become increasingly difficult if reductions in methane emissions are not also addressed strongly and rapidly," they wrote in an open letter.
However, several researchers have suggested various solutions for reducing the methane emissions by livestock.
Adding seaweed to cattle feed: While researchers have been looking into the potential of seaweeds for curbing livestock emissions, the most fruitful result came out in 2015, when a team of Australian researchers found that a particular type of local seaweed, called Asparagopsis taxiformis, reduces methane production by more than 99 percent in the lab.
"We have results already with the whole sheep; we know that if Asparagopsis is fed to sheep at 2 percent of their diet, they produce between 50 and 70 percent less methane over a 72-day period continuously, so there is already a well-established precedent," one of the researchers, Rocky De Nys, told ABC News.
Updating dietary guidelines: A research, led by scientists at the Oxford Martin School, found that adhering to health guidelines on meat consumption could cut global food-related emissions by nearly a third by 2050; while widespread adoption of a vegetarian diet would bring down emissions by 63 percent.
"We do not expect everybody to become vegan. But the climate change impacts of the food system will require more than just technological changes. Adopting healthier and more environmentally sustainable diets can be a large stop in the right direction," said Dr. Marco Springmann, lead author of the study entitled "Analysis and valuation of the health and climate change co-benefits of dietary change."
Regulating meat industry: The U.S. government doesn't collect emission reports from one of the country's largest sources of greenhouse gases: meat production.
The Congress has time and again renewed the provision that prevents the Environmental Protection Agency from requiring emission reports from livestock producers, which the EPA has termed "essential in guiding the steps we take to address the problem of climate change."
Scientists have warned that as a result, the U.S. government is vastly underreporting its true greenhouse gas emissions, and this would act as a major hurdle in the fight against climate change.
© Copyright IBTimes 2022. All rights reserved.
FOLLOW MORE IBT NEWS ON THE BELOW CHANNELS