Methane Emissions: US Announces Tough New Rules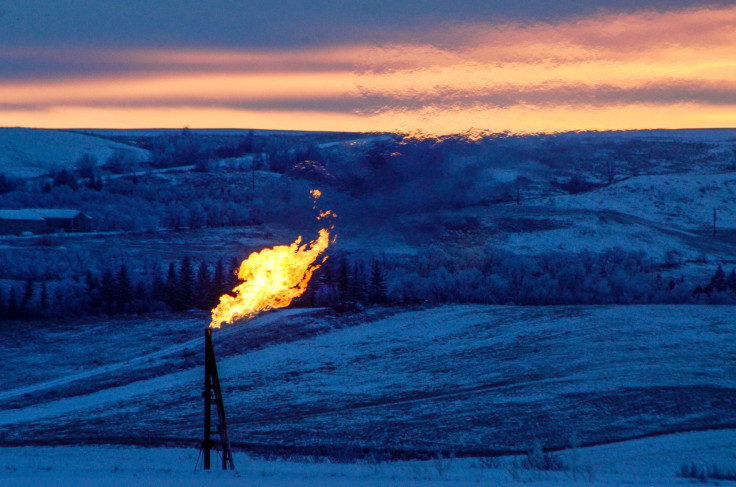 The Environmental Protection Agency issued final guidelines Thursday that aim to "curb emissions of methane, smog-forming volatile organic compounds (VOCs) and toxic air pollutants such as benzene." The new rules issued by EPA are applicable to "new, reconstructed and modified oil and gas sources," and were formulated under President Barack Obama's plan to reduce methane emissions and the Clean Air Act.
The new rules from EPA are tougher than those it issued last year, and include oil wells as well, as opposed to only natural gas wells earlier. Under the rules, companies will have to upgrade their equipment to capture gas that escapes during fracking new wells, conduct regular checks for leaks in pipelines, as well as install new technologies that will limit methane emissions during production and transmission of natural gas.
The Obama administration had set a target to reduce oil-and-gas methane emissions by up to 45 percent from 2012 levels by 2025 and the president had signed a joint agreement with Canadian Prime Minister Justin Trudeau in March that also focused on methane emissions.
Methane is second only to carbon dioxide in contributing to greenhouse gas emissions that contribute to man-made climate change.
EPA Administrator Gina McCarthy told reporters: "The actions we're announcing today will help combat climate change, it will reduce air pollution that directly harms public health, and it will make sure that the oil and gas industry can continue to operate safely and responsibly as a vital source of energy for Americans across the country."
Some environmental groups said the federal standards were still not adequate.
"The Obama administration improved the methane rule after facing intense pressure over the weak initial proposal. But there are still some missed opportunities for reducing the oil and gas industry's massive pollution problem," Anna Moritz of the Center for Biological Diversity told the Guardian.
Some other, however, were more appreciative.
Conrad Schneider, advocacy director for the nonprofit Clean Air Task Force, told Bloomberg: "We feel great that EPA is finalizing the first-ever standards for methane emissions from any industry, and it's totally appropriate that they're doing it from the No. 1 emitter."
In contrast, the oil and gas lobby called the new rules "unreasonable and overly burdensome."
Kyle Isakower from the American Petroleum Institute said: "The last thing we need is more duplicative and costly regulation that could discourage natural gas production, disrupt our progress reducing emissions, and increase the cost of energy for American consumers."
According to estimates by the EPA, the new rules will cost the oil and gas industry an extra $530 million annually by 2025, but will also lead to climate change-related savings of $360 million by 2020 and $690 million by 2025. Earlier guidelines, issued in 2015, would have cost the industry between $320 million and $420 million by 2025, with associated savings of up to $550 million.
© Copyright IBTimes 2022. All rights reserved.
FOLLOW MORE IBT NEWS ON THE BELOW CHANNELS