On Location: Hollywood Inspires Travel Around The Globe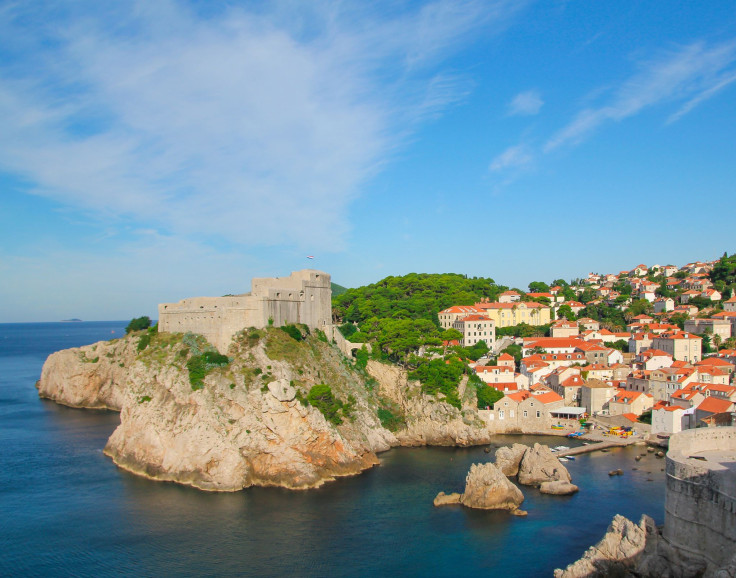 Kyle Gray and his wife Christine Ho binge-watched all four seasons of HBO's "Game of Thrones" in just two weeks last April. Four months later, they were standing under the same canopy of beech trees that hang over the Kingsroad, the famous highway that wends through the show's Seven Kingdoms. A week after that, they followed the path of Daenerys Targaryen's march to sack the city of Meereen in the show's fourth season.
Gray and Ho, who live in San Francisco, didn't actually escape to Westeros or other storied locations from the fantastical, fictional world created by George R.R. Martin, but they came pretty close. The couple, who recently spent a year traveling the globe, flew to Europe last summer for a self-styled "Game of Thrones" locations tour.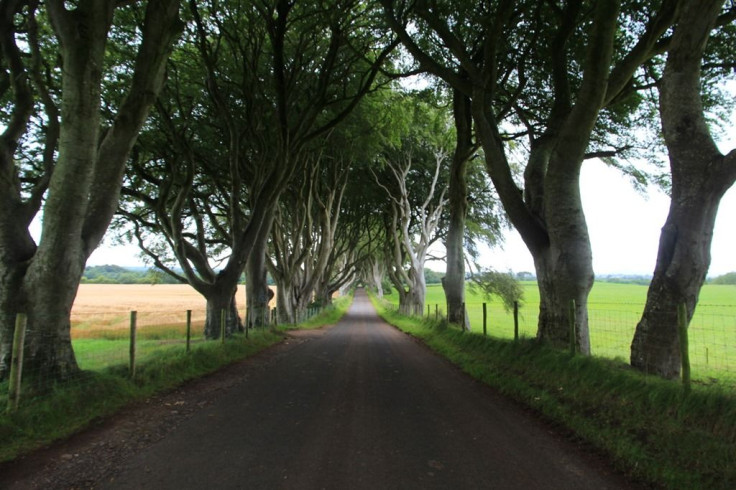 "I thought: 'We've never done a themed trip,'" said Ho, who became obsessed with the series and even started reading the books on which it's based. "We're big nerds, and the scenery in the show seemed really beautiful."
The couple researched the locations where the series is shot (there are plenty of websites devoted to detailing every nuance about the hit show), which took, in Ho's estimation, about 10 hours. The result was a two-week trip to northern Ireland and Croatia, where much of "Game of Thrones" is filmed. Their visit, which coincided with the filming of scenes for the upcoming fifth season, allowed them to get close to the sets and even play with props -- when they weren't dodging set security. The pair documented the adventure on their travel blog, which featured many photos in which they cheekily re-created famous scenes at the filming sites.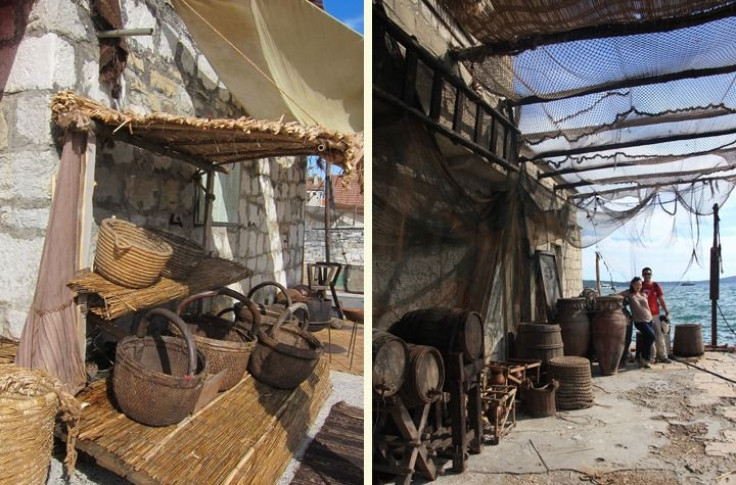 Gray and Ho are not alone. While it's hardly a new phenomenon, screen-inspired tourism, or "set-jetting" as some in the industry call it, has exploded in recent years. In 2014, research firm Tourism Competitive Intelligence found that 45 million international tourists chose a destination primarily because they saw a film or television show filmed in that country.
"Travelers love the idea of escaping, and what better way to escape reality than to live in the fantasy of your favorite movie or television show?" said Gretchen Kelly, a set-jetting expert and publisher of TravelHushHush.com, which offers information and advice on Hollywood-inspired travel. "It goes back to our childhood when we wanted to play the characters we saw in movies and on TV. It's all about living in reality the things that are in imagination."
A Hollywood Connection Pays
The travel industry has certainly taken notice of -- and capitalized on -- the trend, which has been exacerbated by social media sites that are fertile ground for sharing such travel adventures. (A selfie featuring Walter White's house in the background is sure to garner a blizzard of likes on Facebook or Instagram, which is one reason more people are clamoring for such experiences.) While Gray and Ho concocted their own "Game of Thrones" tour, travel companies from Morocco to Iceland are hawking guided tours of the show's sites -- a reliable profit center that would have made Tywin Lannister proud.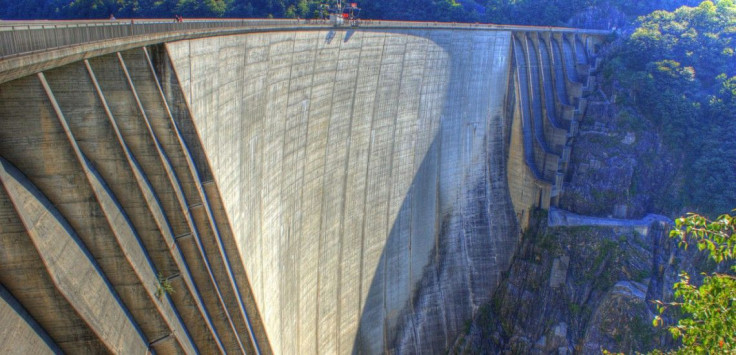 Older franchises are a source of screen tourism as well. Luxury travel company Quintessentially Travel, for example, offers a seven-day "Double Oh Seven" package that whisks James Bond fanatics all over Europe to follow in the famous spy's footsteps. Wannabe Bonds ride in an Aston Martin in the U.K., bungee jump Switzerland's Verzasca Dam a la "GoldenEye," sip dry martinis in the Lake Como villa from "Casino Royale," and even ride the Venice Simplon-Orient Express for a taste of "From Russia With Love."
Even locales that may never have landed on a tourist destination map are gaining new visitors. Cape Girardeau, Missouri, is the sleepy town on the banks of the Mississippi featured in David Fincher's smash hit "Gone Girl." Residents have developed a driving tour of the town that highlights places like The Bar, which is owned by Ben Affleck's character in the film. And the Pacific Crest Trail, the 2,650-mile wilderness path that is at the heart of the film "Wild" starring Reese Witherspoon, has seen a 485 percent increase in traffic to its web site. The Pacific Crest Trail Association actually partnered with the filmmakers on a campaign to educate newly-interested hikers about trekking the path from Mexico to Canada safely and responsibly.
Businesses with little real connection to movies and shows want a piece of the action, too. Hotels around the U.S., for example, are touting "50 Shades of Grey" packages ahead of the highly-anticipated film's Valentine's Day premiere. The B Ocean Resort in Ft. Lauderdale offers a getaway that includes a "love kit" and silk ties. For an extra fee, the hotel will fly visitors on a helicopter ride that's supposed to recreate the movie characters' first date. And the Hyatt at Olive 8 in Seattle, where the book and film are set, has created a self-guided walking tour of attractions from the trilogy, such as lead character Christian Grey's building.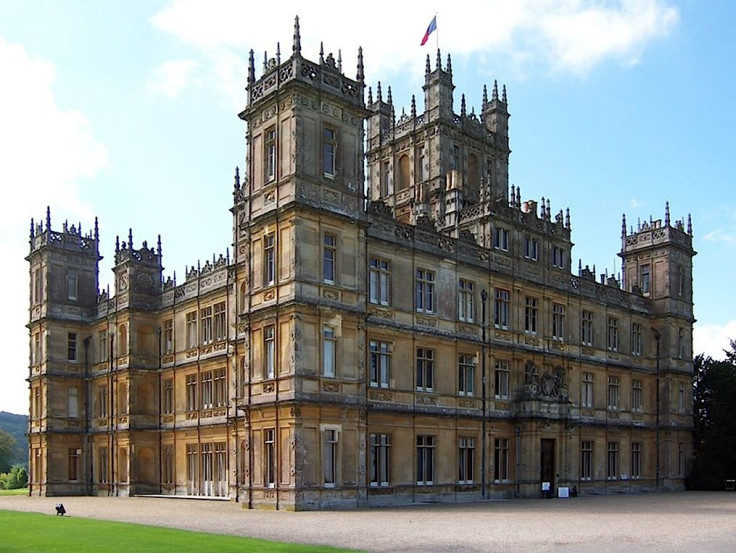 Such hotels are simply following the money. In 2014, Euroscreen, an organization developed to promote the economic and cultural benefits of screen tourism, commissioned research on four European locations and the movies and TV shows filmed there. An analysis of 35 million social media comments and interactions by consulting firm Human Digital revealed that, simply put, silver screen exposure translates into big bucks. The 1999 film "Notting Hill," for example, was responsible for generating 24.9 million pounds in tourism revenue for London each year.
"The research shows that productions don't just sell cinema tickets and box sets, they also sell the places where they're made," said Adrian Wootton, the CEO of Film London, which founded Euroscreen. "It's fantastic for tourism marketing. Movies and TV have an impact on the individual consumer, where they visit and what they do when they get there."
The residents of Albuquerque, New Mexico, can certainly vouch for that. Despite suffering through an economic downturn that lingered longer than in the rest of the country, the southwestern city experienced a 2.2 percent increase in visitors in 2013 from 2012, thanks mostly to the blockbuster worldwide success of "Breaking Bad," AMC's hit show about high-school teacher-turned-meth-dealer Walter White.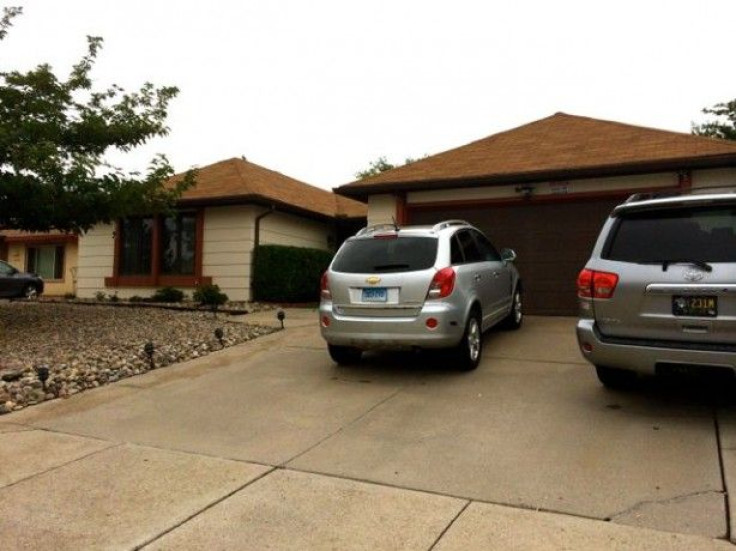 "The height of 'Breaking Bad' occurred when we were still going through a recession," said Tania Armenta, the vice president of marketing for the Albuquerque Convention and Visitors Bureau. "We attribute the fact that we didn't see a decline in numbers to the show."
The city has capitalized on the notoriety of White and sidekick Jesse Pinkman's meth-making misadventures. Visitors can tour famous sites like the real Los Pollos Hermanos on a trolley, a bike or a replica RV, which even has the famous bullet holes in the door. And people who previously might not have given the "land of enchantment" a second thought are now flocking there.
One such visitor is Jo Fitzsimons, an attorney from London who has turned into a full-time traveler in recent years. On a trip to the U.S. last year, she added a stop in Albuquerque after devouring "Breaking Bad" on Netflix. Fitzsimons blogged about her experiences taking an RV tour of set locations, buying blue "crystal meth" from Albuquerque's Candy Lady and dining at the real-life Los Pollos Hermanos. She even happened upon filming of "Better Call Saul," the spinoff series that premieres Sunday -- and another source of tourism potential for Albuquerque.
Who Are The Set-Jetters
Indeed, TV is a major driver of set-jetting, especially now, when so many pop culture experts say we're experiencing a new golden age of television. "The small screen is really being blurred with the big screen, and it's sending people on trips" said Kelly of TravelHushHush. "Many popular shows have a lore and legend that attracts travelers. Take 'Sex and the City.' It's an old show, but people still visit New York for 'Sex and the City' tours."
Of course, not every traveler is as fanatical as Fitzsimons or "Game of Thrones" fans Ho and Gray. That's just one type of screen tourist, says Stefan Roesch, a film tourism consultant and author of "The Experiences of Film Location Tourists." These hardcore fans select a destination specifically for its tie to a show or film and spend their time re-creating scenes or learning the minutiae of filming locations. But the larger market is comprised of travelers who are simply inspired by a new destination that is highlighted in a show or film.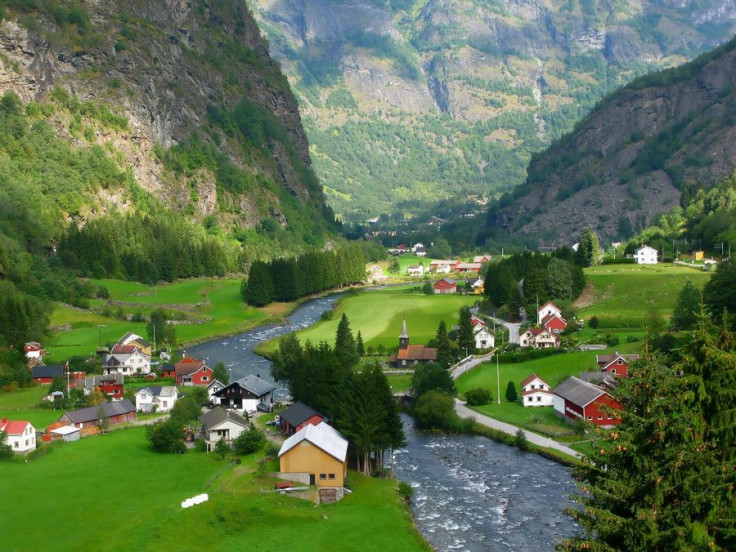 New Zealand, for example, has become one of the hottest travel destinations of the last decade, thanks to the "Lord of the Rings" films that showcase the country's stunning beauty. And Disney's animated hit "Frozen" has bolstered tourism to Norway, a Scandinavian country that's had to compete for tourists with other European destinations in the past.
Whatever compels screen tourists visit an entertainment destination, the common thread is almost always an emotional connection. "A place that is portrayed in a fictional production is imbued with a certain emotional meaning. Suddenly you feel something about a place that may not have been on your radar before," said Roesch. "You approach it in a different way. A castle in Scotland that was featured on 'Highlander' is not just a castle. It's one you've seen before, one you know. Essentially, you're connected with fictional history."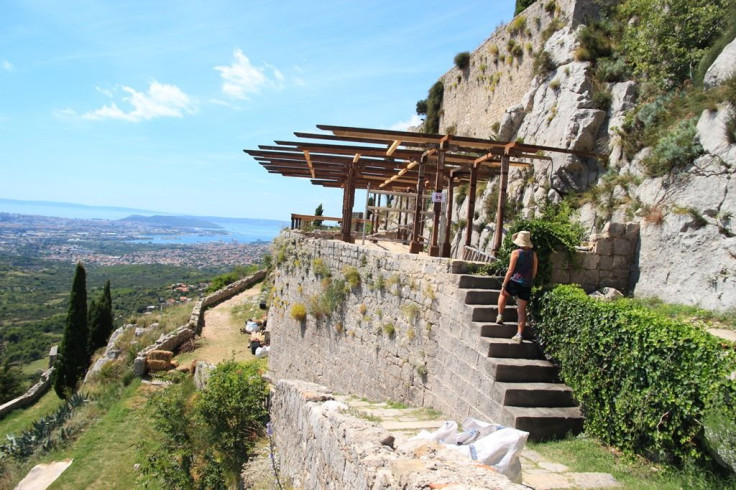 Both Ho and Gray can identify with that that feeling of connection and imagination.
"It encourages you to role play," said Gray. His wife agreed. "It was cool to be standing in certain spots and think, those characters were here, and now I'm here. It's like, I'm totally the 'Mother of Dragons' now," said Ho with a laugh.
After they returned home from their "Game of Thrones" adventure, the couple found a new show to explore on Netflix: the British television series "The Fall," which is set in Belfast. Both felt a sense of déjà vu as they watched Gillian Anderson's character spend time in a hotel during much of the first season, where she swims in the pool, entertains a paramour and has a drink with a reporter. Gray finally realized why it looked so familiar: It was the same hotel where the couple had stayed during their own visit to northern Ireland.
They'd been "set-jetters" for "The Fall" and didn't even know it.
© Copyright IBTimes 2023. All rights reserved.
FOLLOW MORE IBT NEWS ON THE BELOW CHANNELS