'Long COVID' Symptoms May Improve After Getting Vaccine, Early Reports Suggest
KEY POINTS
Patients suffering from "long COVID" reported dramatic improvements after receiving a vaccine shot
Many say their health improved after a shot of the Moderna or the Pfizer/BioNTech vaccine
The NIH launched an initiative to study long COVID
Early reports suggest vaccinating people suffering from "long COVID" could improve their persistent symptoms.
Most people diagnosed with novel coronavirus make a full recovery, but roughly 10% of people continue to experience symptoms for weeks or months. The symptoms include fatigue, headaches, joint pain, loss of smell, loss of taste, and breathing difficulties. Scientists are calling the phenomenon "long COVID."
However, some doctors have reported rapid improvements among long COVID patients after receiving their first shot of Moderna or Pfizer/BioNTech's coronavirus vaccines. Patients who suffered from chronic symptoms reported that their sense of smell improved. Some also said they didn't feel as fatigued.
"This is a very interesting and potentially important observation," Charles Bangham, chair of immunology at Imperial College London, told Arab News. "At present, these are just anecdotes, and systematic studies would be needed, but anecdotes can sometimes point the way to important discoveries."
Professor Ian Hall, who leads a long COVID clinic in Nottingham, England, said he believes getting vaccinated against the virus may also be providing people with a "psychological boost."
"But I think, anecdotally, that there is enough here to suggest that there might be some interesting consequences of the vaccine, presumably altering the immunological balance, which is contributing to the resolution of low-grade inflammation, which is making people feel better," Hall said.
"I would not go as far as to say it proves a connection, but science is based upon following up interesting observations," he continued.
National Institutes of Health director Francis Collins on Feb. 23 announced a new initiative to study the causes and treatment of long COVID. The condition has actually been referred to a few ways in the scientific community. The NIH refers to it with the more formal name Post-Acute Sequelae of SARS-CoV-2 infection, or PASC. And those who suffer through PASC have also been referred to as "long-haulers." The NIH's PASC Initiative was funded by the U.S. Congress in December 2020's relief package.
The $1.15 billion in funding, over four years, aims to support the NIH's research into the prolonged effects of the novel coronavirus.
"The central program of this initiative — will leverage ongoing COVID-19 studies, long-term cohort studies established well before the pandemic began, and new studies of people with Long COVID. These studies aim to characterize the long-term effects of infection in a diverse set of people and the trajectory of symptoms over time," Collins' statement read.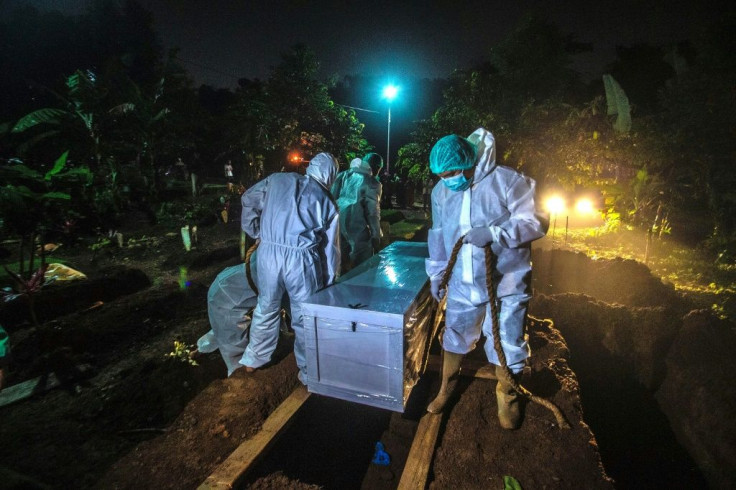 © Copyright IBTimes 2023. All rights reserved.