Look Back At How Comedian Volodymyr Zelensky Became Ukraine President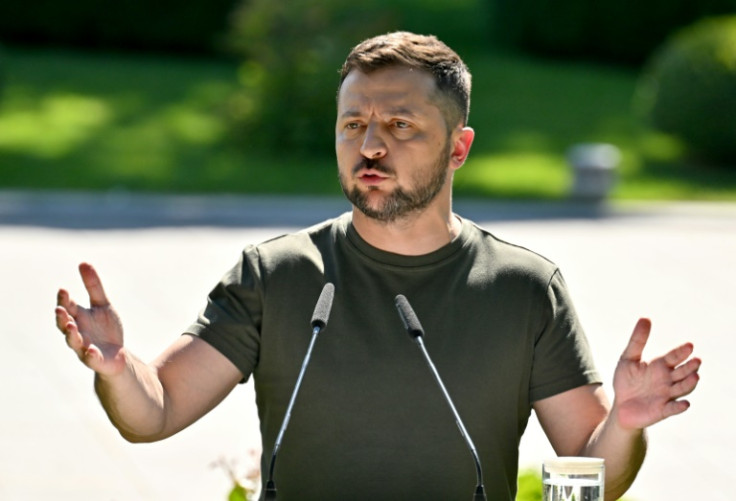 KEY POINTS
From comedian to the president of a country in turmoil, Volodymyr Zelensky has seen an unorthodox career shift
Zelensky won in a landslide victory over Poroshenko with 73% of the votes in 2019
Zelensky's entertainment background proved significant as he disputed Russian propaganda claiming he had fled the capital
From playing a role as a schoolteacher to being the president of a country in turmoil, Volodymyr Zelensky (also spelled Volodymyr Zelenskyy) has seen a career shift that did not follow traditional political ladders.
Here's a look back at Zelensky's journey from comedian to president:
Early Days
Born in 1978 into a Jewish family in the industrial metropolis Kryvyy Rih, Ukraine, U.S.S.R., now Ukraine, Zelensky and his family relocated to Erdenet, Mongolia, in his younger years. He stayed there for four years before returning to Kryvyy Rih to enter school.
Though a native Russian speaker, he is fluent in Ukrainian and English. He studied at the local campus of Kyiv National Economic University, Kryvyy Rih Economic Institute, and graduated in 2000 with a law degree.
From Law to Entertainment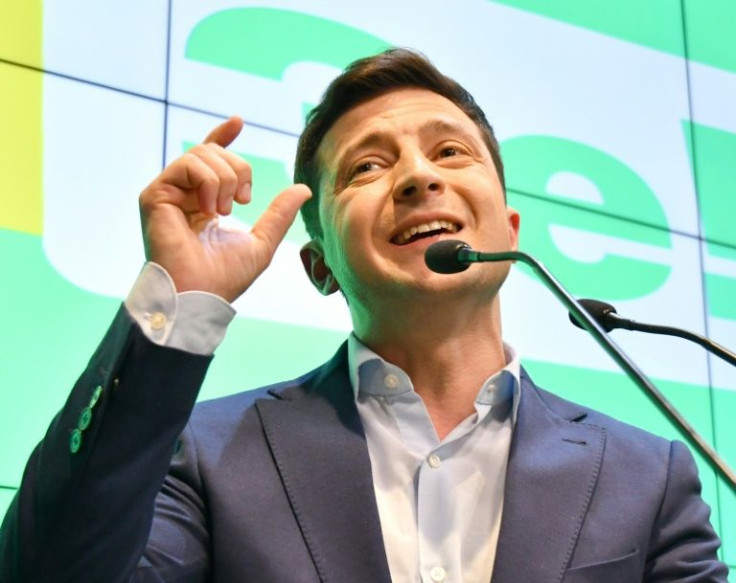 Zelensky became active in theater while he was still a student of law. This eventually became his primary focus. In 1997, he joined the performance group Kvartal 95 on the televised finals of the improvisational comedy competition KVN (Klub vesyólykh i nakhódchivykh "Club of the Funny and Inventive People"). They became regulars on the show, appearing until 2003 with the show broadcasting to the Commonwealth of Independent States.
In 2003, Zelensky co-founded Studio Kvartal 95, a production company that would later become one of the country's most successful entertainment studios. He served as the artistic director of the prolific company until 2011.
In 2011, he joined the Ukrainian television channel Inter TV as a general producer. This proved to be a short stint as he left the channel in 2012. The same year, he concluded a joint production agreement with the Ukrainian network 1+1 along with Kvartal 95.
He also appeared in feature films such as "Rzhevskiy Versus Napoleon" (2012), "8 First Dates" (2012) and "8 New Dates" (2015).
Servant of the People
Zelensky returned to Kvartal 95 as an artistic director in 2013 amid escalating turmoil within Ukraine due to endemic corruption and a Russian-backed insurgency.
Former Ukrainian President Viktor Yanukovych was toppled in 2014 after months of protests, succeeded by billionaire Petro Poroshenko. Poroshenko attempted yet struggled to enact even the slightest reforms.
In the entertainment world, channel 1+1 premiered "Servant of the People" in October 2015, casting Zelensky as a history teacher named Vasiliy Goloborodko, who became viral after delivering an impassioned speech against corruption. The show became a massive hit. Goloborodko eventually embarked on a path to the presidency, a storyline that would prove significant for Zelensky's career off-screen.
In 2018, Kvartal 95 registered the name "Servant of the People" as an official political party in Ukraine.
Zelensky's relationship with Ihor Kolomoisky, the owner of 1+1 and one of the wealthiest people in Ukraine, received scrutiny when the actor announced his intention to be a politician through 1+1 on Dec. 31, 2018, pre-empting Poroshenko's annual New Year's address.
The move made many question Kolomoisky's involvement in Zelensky's campaign. Kolomoisky was a known Poroshenko ally.
Zelensky was an instant frontrunner as soon as he declared his candidacy.
Path to Presidency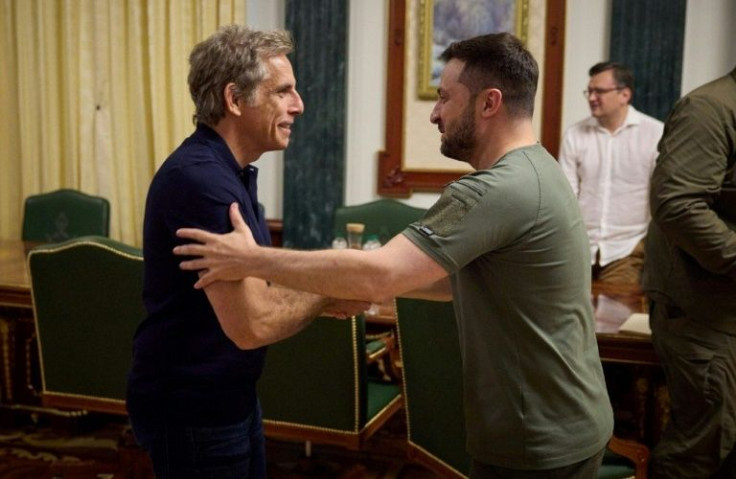 Zelensky distanced himself from Kolomoisky. His campaign strategy could also be considered unorthodox since he preferred to present short speeches or comedy routines online rather than hold press conferences and make political statements.
Zelensky received over 30% of the votes in the first round of the election. More to his unpredictable campaign moves, he declined to debate Poroshenko until two days before the second round of elections. The debate gathered tens of thousands of spectators on April 19, 2019, at Kyiv's Olympic Stadium. Zelensky did not attend the second debate scheduled that evening.
Despite being a political novice, he was elected as president of Ukraine in 2019. His anti-corruption platform received widespread support, resulting in a landslide victory over Poroshenko with 73% of the votes.
He delivered his inaugural address in a mix of Russian and Ukrainian in a bid to call for national unity. He also announced the dissolution of the Verkhovna Rada (Supreme Council) – a move considered politically necessary since his victory did not confer a legislative mandate. During snap elections held two months after he was sworn in, Servant of the People won the absolute majority, giving them 254 out of 450 seats in the parliament.
Presidential Challenges
Zelensky faced his first challenge early into his presidency, with Russian President Vladimir Putin announcing his decision to offer Russian passports to Ukrainian citizens in separatist-controlled areas in eastern Ukraine. Zelensky ridiculed the offer by responding to a Facebook post extending Ukrainian citizenship to Russians "who suffer from authoritarian or corrupt regimes."
The Ukrainian president's early response to the pandemic was similar to the rest of the world. It has received pushback from local levels of government due to business closures and lockdown measures. This and the continuing conflict in eastern Ukraine resulted in consequences for national parties at the local October 2020 elections, where Servant of the People struggled while regional parties dominated.
Zelensky At Present
Zelensky, now the face of the Ukrainian resistance, rallied international community support after Putin announced the beginning of a special military operation in February 2022. Zelensky's entertainment background would prove significant in the information war, disputing Russian propaganda promoting false information that he had fled the capital.
The United States offered to evacuate Zelensky from the war zone. To this, he replied, "The fight is here. I need ammunition, not a ride."
On Sept. 6, Zelensky called on the U.S. to classify Russia as a "state sponsor of terrorism" in an exclusive interview with World News Tonight anchor David Muir.
"The Russian invasion of Ukraine was intended only as a beginning, then they want to capture other countries," he said in a separate late-night address in April.
© Copyright IBTimes 2023. All rights reserved.