LOOK: Orion Snaps Stunning 'Earthset' Photo During Flyby
KEY POINTS
The Orion spacecraft's Monday lunar flyby was a success
It will perform another maneuver on Nov. 25
The spacecraft is so far "performing perfectly"
The Orion spacecraft successfully completed its lunar flyby, and it captured a stunning picture of the Earthset as it passed close to the Moon.
Orion performed the outbound powered flyby burn at 7:44 a.m. EST Monday, NASA noted. The spacecraft was set to pass behind the Moon for about 34 minutes and lose communications with Earth. It regained communications with the Deep Space Network at 7:59 a.m. EST.
The flyby took place just five days after Orion lifted off from NASA's Kennedy Space Center in Florida, according to a news release from the European Space Agency (ESA). And as it passed close to the Moon, it captured a rather beautiful view of the Earth "setting" as a pale blue dot in the distance behind the Moon.
"Earthset. NASA Orion captured this shot of Earth 'setting' while the spacecraft passed close to the Moon," NASA tweeted. "Nearly 270,000 miles (430,000 km) away, #Artemis I will soon surpass Apollo 13's record-setting distance from Earth in a spacecraft designed to carry astronauts."
The maneuver was only the first one needed to bring the spacecraft to the distant retrograde orbit around the Moon. It will perform the "distant retrograde insertion" using the European Service Module on Nov. 25, officially placing it in lunar orbit on its 10th day of flight. It will keep flying around the Moon in this orbit for a week, during which its systems will be tested, according to NASA.
At its farthest from the Earth, which will be on Nov. 28, Orion will be 268,500 miles away. After its mission around the Moon, the spacecraft is set to return to Earth and end its journey as it splashes down into the Pacific Ocean on Dec. 11.
"It has been an absolute joy to follow the mission so far," Philippe Deloo, program manager for the European Service Modules at the ESA, said, as per the agency's news release. "Operationally the spacecraft is performing perfectly and the international collaboration with this new spacecraft with new flight rules is great to see. The teams across both sides of the Atlantic are showing exemplary skills, knowledge and teamwork leading humankind forward to the Moon."
Indeed, this impressive mission is only the beginning of the ultimate goal of sending humans back to the Moon and, eventually, to Mars.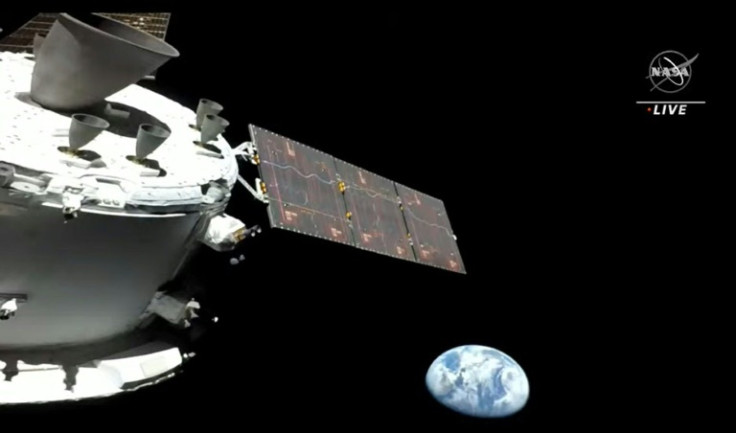 © Copyright IBTimes 2022. All rights reserved.
FOLLOW MORE IBT NEWS ON THE BELOW CHANNELS