Looking for a Good Film? Head to the Museum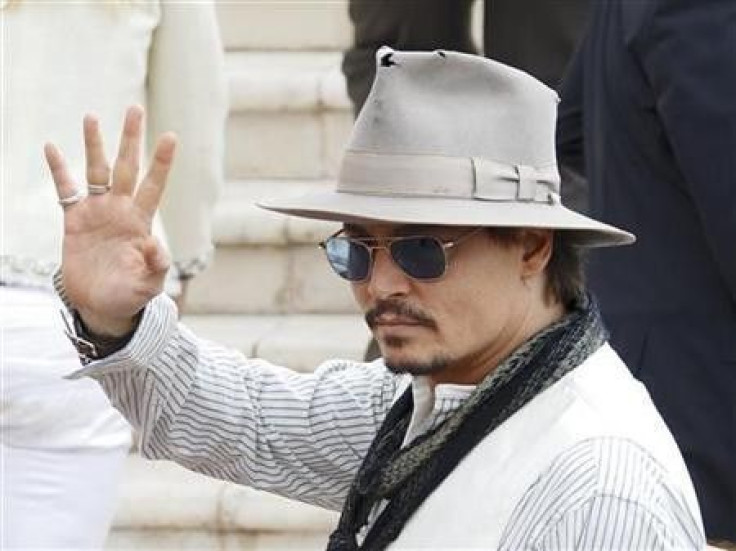 When Johnny Depp appears on Thursday at a museum to introduce his movie The Rum Diary, he will be doing what many stars do these days to promote passion projects that are seeing fewer art houses debut their films.
Depp is putting in a personal appearance to build word-of-mouth buzz for his movie among an audience group that most likely favors dramas over the feel-good comedies and escapist fare that are dominating theaters these days.
Moreover, he will be appearing at the Los Angeles County Museum of Art (LACMA) as part of a movie series backed by Los Angeles-based non-profit group Film Independent and LACMA that, like other museums around the country, are hosting more and more events for movies made outside Hollywood's major studios, as well as foreign-language films and obscure or older titles.
Depp and Bruce Robinson, who directed the movie based on the novel by Depp's friend Hunter S. Thompson, will sit down to discuss The Rum Diary with the Film Independent at LACMA curator and former New York Times film critic Elvis Mitchell.
The overall series combines classic movies like Charlie Chaplin's Modern Times with new films like Rum Diary or the soon-to-be released, Martha Marcy May Marlene, winner of the directing award at this year's Sundance Film Festival.
I want it to be as expansive and as eclectic a program as possible, Mitchell said of the series. I think it cuts quite a swath between Bruce Robinson and ('Accatone' director Pier Paolo) Pasolini to Charlie Chaplin and 'Jackie Brown,' the film that opened the series last month.
At the screening of Jackie Brown, director Quentin Tarantino surprised audiences by showing up to field questions alongside cast members Pam Grier and Robert Forster. Down the road, the series will host a live table read of 1985 Brat Pack film The Breakfast Club featuring a surprise cast directed by Jason Reitman (Up in the Air).
Audiences don't really get a chance to see actors shaping a performance in front of their eyes, said Mitchell. There's a whole group of filmgoers who have never seen live theater.
MUSEUMS AND MOVIES
Movies shown at alternative venues is nothing new, of course, but 'extras' like question-and-answer sessions and celebrity appearances are increasingly being used by museums and independent filmmakers as they compete harder than ever for a audiences distracted by information inundation.
Mimi Brody, curator at Northwestern University's Block Museum in Chicago recalls having to discourage students from opening their laptops during screenings.
It's funny to see from the projection booth a sea of open laptops, she laughs. They may be on Facebook while we're asking them to watch 'Guys and Dolls.'
Tom Vick, curator of the Smithsonian Institute's film department, said it is increasingly difficult to generate crowds by simply showing a movie. Ideally, there is some extra ingredient to the mix to make an event special.
Vick currently is collaborating with the museum's contemporary art curator on a show in which video art will be displayed and the artist may be asked to select movies that have influenced their own work.
While fears persist that dramas, foreign-language and older movies by master directors may be crowded out of theaters, most curators remain confident that, over time, nothing will replace the collective experience of seeing a movie on a big screen. They say museums are the perfect place for that.
You go (to a museum) because you want to get close to the artifact itself, declares National Gallery curator Margaret Parsons. You don't want to see a digital version, whether it's a painting, a sculpture or some piece of archeological evidence, and likewise for a screening.
© Copyright Thomson Reuters 2023. All rights reserved.