Lori Loughlin Feared Trial 'Was Going To Get Ugly' Before Guilty Plea
After more than a year of asserting innocence in the college admissions scandal, Lori Loughlin and Mossimo Giannulli appeared to have a change of heart this week after deciding to formally enter guilty pleas to charges of conspiracy. Now, it's been revealed the couple went through with the change because they feared what a trial would mean.
According to Us Weekly, after their bid to have the case against them thrown out due to what they claimed was prosecutorial misconduct was denied, the "Full House" star and Mossimo founder reweighed their options and felt that while they may have poked some holes in the prosecutions' case, they wouldn't likely escape without being convicted—and pleading guilty would serve them better in terms of potential sentencing.
"In the end, they had the choice of 50 years or a few months behind bars," a source told the publication. "You do the math."
In addition, the couple started to worry about what might happen in regards to their daughters, Isabella Rose and Olivia Jade, and whether or not the girls would be called on to testify.
"Lori and Mossimo felt going to trial would just be reckless," a source said. "It was going to get ugly."
The couple officially entered their pleas on Friday, May 22 by a virtual court appearance, but the judge said he wouldn't accept them until he saw the pre-sentencing reports from the Massachusetts Probation Service. The couple will officially have their sentences handed to them at a hearing scheduled for August 21.
If their pleas are accepted and the judge agrees to the sentencing, Loughlin would serve two months in prison, pay a $150,000 fine and serve 100 hours of community service. She would also serve two years of supervised release. Giannulli would spend five months in prison, pay a $250,000 fine and serve 250 hours of community service, and would also have the two years of supervised release.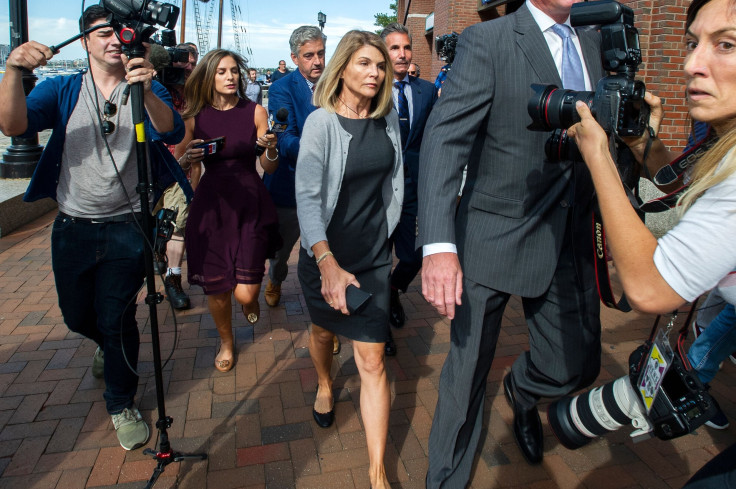 © Copyright IBTimes 2023. All rights reserved.