Lori Loughlin's Daughter Olivia Jade Talks 'Being Publicly Shamed' After College Admissions Scandal
KEY POINTS
Olivia Jade Giannulli shared the lesson a "very inspirational woman" taught her in the wake of the college admissions scandal
Lori Loughlin's daughter realized that people are very quick to judge and put others down
The influencer added that people's feelings are always "valid"
Lori Loughlin's daughter, Olivia Jade Giannulli, got candid about her experience and what she learned after their family was "publicly shamed" following the college admissions scandal.
The "Full House" actress and Mossimo Giannulli's daughter, 21, shared a TikTok video Friday where she shared the valuable lesson a "very inspirational woman" taught her in the wake of the incident.
"We were talking about being in the public and being publicly shamed, and I was like, 'Well, my situation doesn't even compare, I'm not even going to start to compare it to yours,'" Olivia Jade said in the video.
"And she looked at me, and she said, 'Olivia, it doesn't matter if I'm drowning in 60 feet of water and you're drowning in 30, we're both still drowning.' I think about that quote every day because I think it's so true and it's such a bigger message to our world right now. I think we're all very quick to judge. I think we're all very quick to put people down," the YouTube star explained.
She reminded people that "if your feelings are hurting, if they're valid to you, they're valid" and that it doesn't matter if "someone is going through worse."
"You're allowed to have a hard time in this world. That doesn't take away from somebody else, and that shouldn't take away from you. We're all human beings," the beauty influencer continued.
In December last year, Olivia Jade sat down for her first interview after the college admissions scandal with Jada Pinkett Smith, Adrienne Banfield-Jones and Willow Smith on Facebook Watch's "Red Table Talk." During her interview, she shared some insight into their family's situation.
"We had the means to do something and we completely took it and ran with it. It was something that it was wrong," she said. "It really can't be excused. On paper, it's bad — it's really bad. But I think what a lot of people don't know is my parents came from a place of just, 'I love my kids I just want to help my kids — whatever is best for them — I worked my whole life to provide for my family.' I think they thought it was normal."
Banfield-Jones revealed in the episode that she was upset over the influencer appearing on the show before giving her a frank lesson in white privilege. According to her, unlike Olivia Jade, she "fought tooth and nail" to be where she is today, but their guest had it easy.
"I just found it really ironic that she chose three Black women to reach out to for her redemption story," Banfield-Jones said before Olivia Jade appeared. "I feel like here we are, [a] white woman coming to Black women for support when we don't get the same from them. Her being here is the epitome of white privilege to me."
Loughlin and Mossimo pleaded guilty to fraud charges in May 2020 after allegedly paying $500,000 to get their daughters, Olivia Jade and Bella Giannulli, into the University of Southern California.
The actress completed her two-month prison sentence in December, while her husband began his five-month stint in November 2020. The couple was also fined $400,000 and are required to complete community service.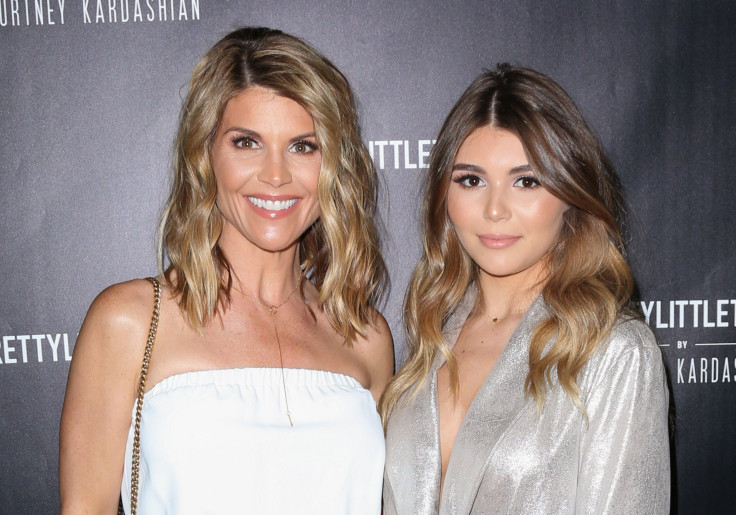 © Copyright IBTimes 2023. All rights reserved.