Louis Tomlinson Opens Up About One Direction Hiatus, Solo Career And Late Mother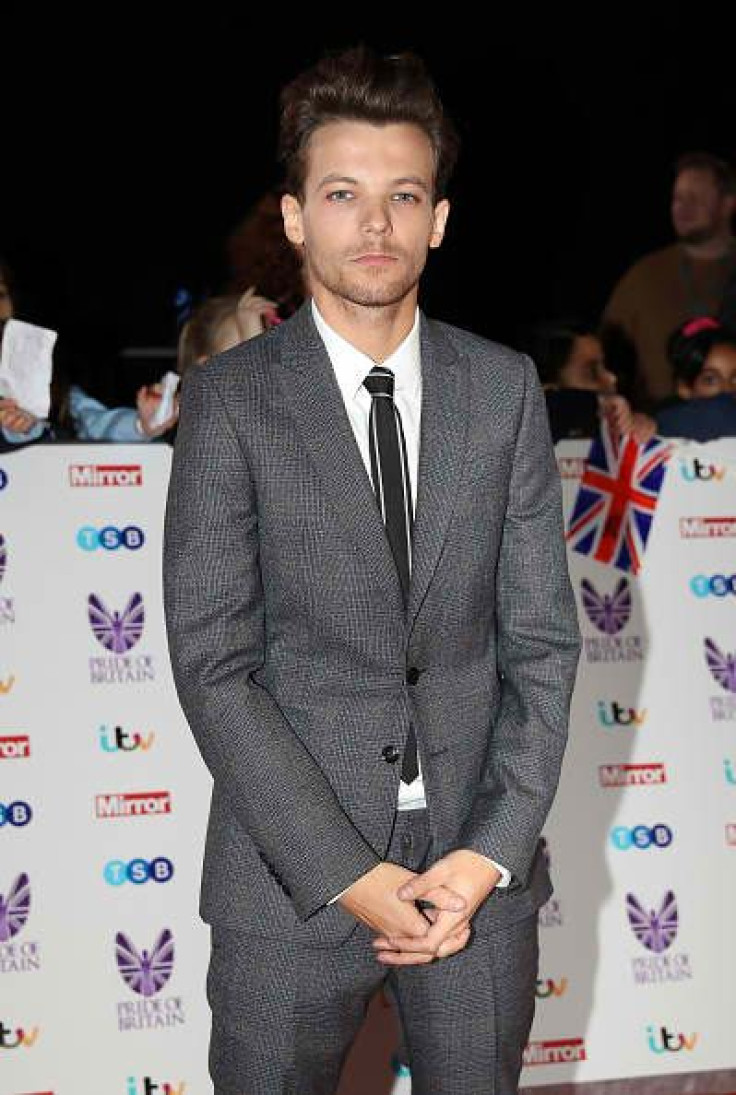 Louis Tomlinson has revealed that he had no plans to be a solo artist until One Direction disbanded.
"It wasn't necessarily a nice conversation. I could see where it was going," Tomlinson told The Guardian when the band first sat down to discuss their separation. "If you'd asked me a year or 18 months ago: 'Are you going to do anything as a solo artist?' I'd have said absolutely not."
Tomlinson is apparently working on his debut album these days and has already released his single, "Just Hold On," with Steve Aoki. Earlier this month, he announced on Twitter that he had written another song for his album. "Got another song back that I've written the other day. Can't wait for you guys to hear .... album coming along nicely!" he wrote.
READ: Louis Tomlinson's friends defend him from the airport brawl involving him and girlfriend Eleanor Calder
Even if the members of One Direction are pursuing solo careers, Tomlinson has nothing bad to say about his former bandmates. In fact, according to him, he was "forgettable, to a certain degree" compared to the others, whom he each described positively. "Niall, for example. He's the most lovely guy in the world. Happy-go-lucky Irish, no sense of arrogance," said Tomlinson about his former bandmate. "Zayn, back in the day. He could relate to me on a nerves level. In the first year, we were both the least confident. But Zayn has a fantastic voice and for him, it was always about owning that. Liam always had a good stage presence, same as Harry, they've both got that ownership. Harry comes across very cool."
Tomlinson added that at one point, he even questioned himself in terms of his contribution in the group. There was even a time when he was only known as "the kid wearing espadrilles, stood in't back." Things later changed, but just when he started to feel confident about himself, the band was put on hiatus.
Tomlinson also revealed that he learned about his mom's terminal illness during a wedding. The singer admitted that he was so close to his mother, Johannah Deakin, to the point that he shared his password with her. He also told her about his first sexual experience. "I remember the day I lost my virginity. I hadn't even told any of my mates and I was, like: 'Mum? I know this is really weird. But I've got to tell you…'" Tomlinson recalled. "It's testament to how comfortable she made me."
Tomlinson's mom succumbed to leukemia on Dec. 7, 2016. At the time, Tomlinson was due to perform on "X Factor," which his mom was looking forward to. He made his performance a tribute to his mom by making a song for her, Daily Mail reported. "It's not over until your dying breath. So what do you want them to say when you're gone? That you gave up or that you kept going on?" the lyrics read.
Are you excited for Tomlinson's upcoming album? Drop a comment below.
© Copyright IBTimes 2023. All rights reserved.