Louisiana Police Officer Fired For Racist Comment During Facebook Live Stream Of Governor's Coronavirus Update
KEY POINTS
An officer from Kaplan, Louisiana, was let go for the comment he made during a Facebook livestream of Gov. John Bel Edwards' coronavirus update
The officer responded to a comment that "virus that was created to kill all the BLACKS is death" by saying "well it didn't work" and "how unfortunate"
Some locals have defended the officer, saying his comments were taken out of context because of changes to Facebook's livestream comment section
A Louisiana police officer was fired this month after posting racist comments during a Facebook live stream about the impact the coronavirus has had on African-Americans. The officer, Steven Aucoin of the Kaplan Police Department, made the comments on May 15 in an exchange with another user.
After a commenter in the live chat made the remark that the "virus that was created to kill all the BLACKS is death." Aucoin first responded by saying "well it didn't work," followed by "how unfortunate." A viewer, who has not been identified, reportedly took a screenshot of the comment and shared it with Kaplan officials.
Aucoin was subsequently fired on May 15 after a short investigation into his posting.
"We're held to a higher standard than normal civilians, so you got to watch what you do, you got to watch what you say," Kaplan Chief of Police Joshua Hardy told reporters. "You can't just go and post anything you want on social media."
Hardy added that "there were some other comments further up that was also not suitable for a police officer to be putting on Facebook."
Kaplan is a small town in southern Louisiana with a population under 5,000. It is located roughly 160 miles west of New Orleans. The Kaplan Police Department has about 6,300 followers on Facebook.
Aucoin reportedly worked for the police department for eight months. He had left the department for another job and then returned for three months as a patrol officer.
There have been several public comments since Aucoin's firing. The Council on American-Islamic Relations had immediately released a statement to the Associated Press that supported the police department's quick action.
However, there are concerns that comments made on live streams can be open to interpretation due to technical issues. A Louisiana firefighter told a local Louisiana television station that while he understood Aucoin's firing there might also be confusion about Facebook features that misrepresent a person's views.
"[The newest Facebook version] doesn't put the comments in consecutive order like it used to. It's not a timeline thing. Relevant newer comments might be above. Some comments aren't listed at all," resident Joshua Brothers told KLFY, a CBS affiliate in Lafayette.
As of Wednesday afternoon, Louisiana had about 38,497 confirmed cases and 2,617 deaths from coronavirus.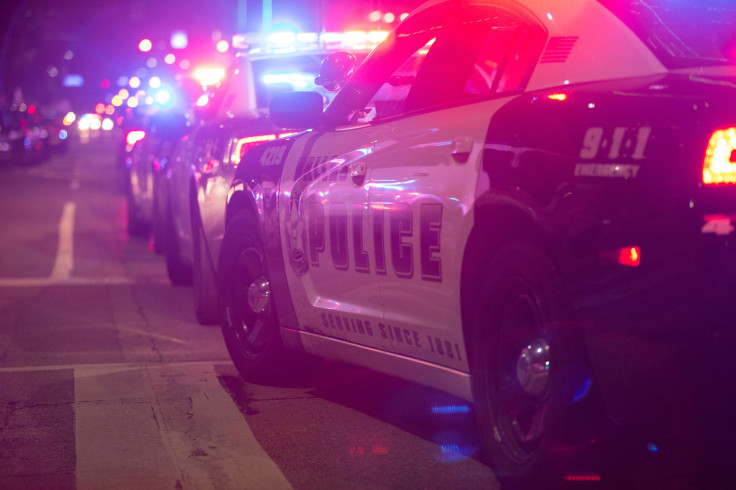 © Copyright IBTimes 2023. All rights reserved.