'Love Is Blind': Amber Often Defends Barnett Causing Someone To Be 'Frightened'
Matt Barnett isn't the only one Amber Pike puts fear in.
The couple, who met and married on the Netflix series "Love Is Blind," opened up to People about their relationship with each other's friends. When it comes to her husband's friends and their jokes, Amber has no problem defending her man.
"My friends joke around a lot," Barnett, 27, explained. "One of them challenges my masculinity and Amber's quick to knock him down. Thanks, babe. I didn't need that, but thanks. That friend is frightened of her."
However, Amber likes things that way. The 25-year-old gave a similar perspective on her relationship with Barnett's friends.
"I like to think they like me," she says."They might be scared of me a little bit, but I like them to be scared of me."
On the other hand, Barnett has made some strong connections with his wife's male companions.
"I have the best support group when it comes to friends," Amber says. "One of my buddies called me one time and got another call. I stay on the line for like 10 minutes and he never came back so I went ahead and hung up. Come to find out Matt was calling him. He hung up on me to talk to my husband!"
"They're all in love with me," Barnett added. "I've gotten a few marriage proposals."
During the show, Barnett jokingly commented that he was afraid of what Amber would do if he didn't choose her out of three women to propose to. However, she claims that her husband is just as out there as she is. Further, the former tank mechanic says she wants to have a second wedding to include more of their family and friends.
"I would love to do another wedding," Amber said."There's no rush on it. We're married now but at some point. We're still having a lot of fun and we're going on adventures together and don't have huge plans," Amber explains. "I think once we're settled down more. Like I said on the show, 'Joke's on my mom! She thought I was going to settle down and Matt's just as wild and adventurous as I am!"
The "Love Is Blind" reunion special, hosted by Vanessa and Nick Lachey, will be available to stream on Netflix's Youtube page Thursday.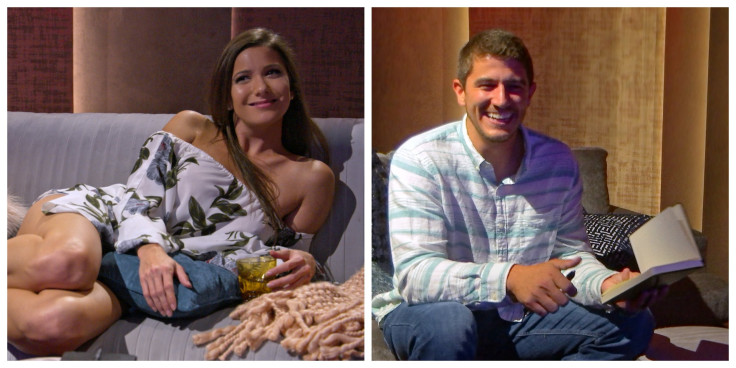 © Copyright IBTimes 2023. All rights reserved.