'Love Is Blind': Sikiru Alagbada To Sue Women Who Accused Him Of Infidelity
"Love Is Blind" star Sikiru "SK" Alagbada vowed to go after the women who have been giving "falsely misrepresented" claims against him following his breakup with Raven Ross.
On Thursday, Alagbada sought to clean his name and took to his Instagram story to reveal that he is now taking legal action against those accusing him of cheating on Ross.
"Dear LIB Family, Raven and I left the Love is Blind altar as single individuals who went back to dating other people," the 34-year-old reality star said.
He added, "While our journey back together hasn't been straightforward, the unique emotional connection we developed from this experiment kept us together as friends, and helped rekindle our relationship after the fact.
"These allegations have been falsely misrepresented with malicious intent, and we are actively pursuing legal actions against some of the accusers involved," Alagbada continued. "I am deeply sorry for the pain this has caused Raven, my family and everyone involved. Raven and I will continue to support each other and wish nothing but love. Happy Thanksgiving."
Alagbada and Ross met on the popular Netflix dating show and secretly headed to the wedding altar last year albeit with a disastrous turn.
A portion of their wedding was seen on the Season 3 reunion which began airing on Nov. 9 with seen Alagbada at the altar saying "I do not" instead of "I do" leaving Ross and her mother shocked.
Alagbada tried to explain himself and said that "they have a very unique and complex set of circumstances" and that "it was not the best time for them to get married."
In a post-wedding interview as seen in the show, Alagbada said that he and Ross have agreed to figure out their relationship without getting bound to one another. He is now attending a graduate school in California while Ross remained in Texas.
The pair went back to dating each other with Ross commenting, "Nothing is perfect but we've grown so much from this experiment." She also revealed seeing all the direct messages her boyfriend is receiving from random women on his Instagram page.
On Nov. 20, Alagbada and Ross posted a joint statement on their respective Instagram stories that they have decided to go their separate ways amid "ongoing legal proceedings" which the pair did not elaborate on.
This month on TikTok, a woman claimed she went on a date with Alagbada in April without knowing that the reality TV star was on "Love is Blind." Another woman said she dated an unnamed man from the show who admitted to having a fiancée and labeling his relationship with Ross as "all fake and for the $."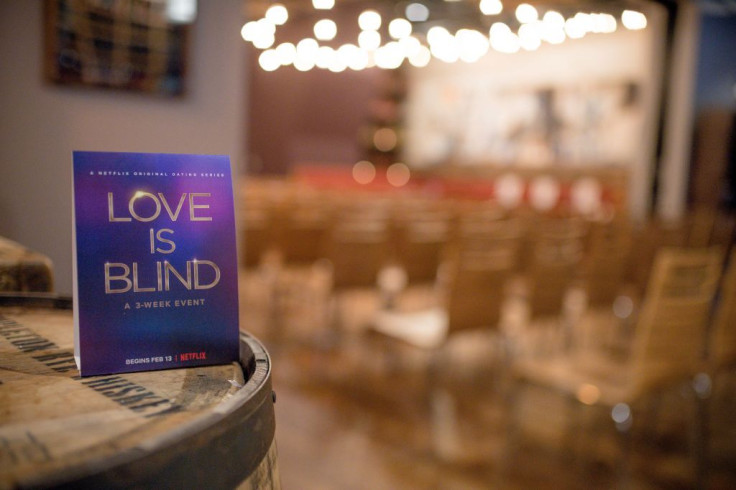 © Copyright IBTimes 2023. All rights reserved.