'Love & Hip Hop: Atlanta' Star Joseline Hernandez Buys Herself A Push Present Before Baby Bonnie's Arrival [VIDEOS]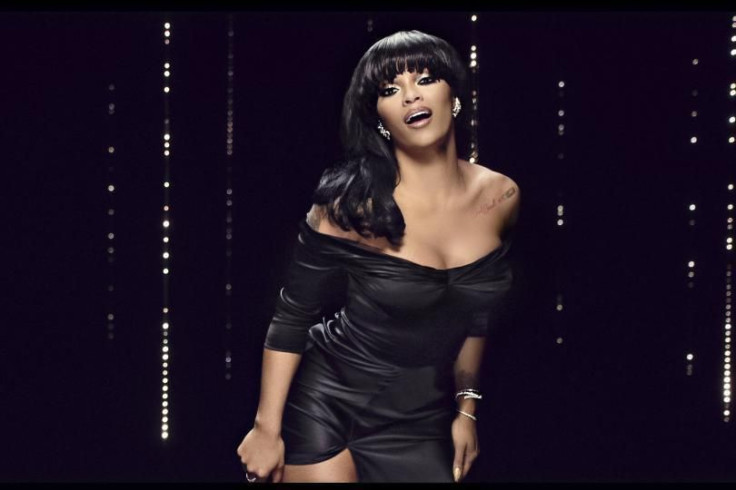 Joseline Hernandez has a brand new car! The pregnant "Love & Hip Hop: Atlanta" star decided to treat herself to an early push present, a gift some women get for delivering a baby.
On Wednesday, the VH1 reality star posted several videos on Instagram showing off her fancy new car, a 2017 Mercedes-Benz G-Class SUV. "How you like that 2017 G-wagon," she said in one video. The white SUV also came with a giant red bow on the hood of the car.
Over the weekend, Joseline celebrated her daughter Bonnie's impending arrival with a wild baby shower. The self-proclaimed Puerto Rican Princess had strippers at the bash, a performance by her rumored baby daddy Young Dro and a risqué cake. "This was one of my amazing cakes tonight," she said in a video showing off her naked-woman-giving-birth-in-a-bathtub cake. "It was an amazing baby shower and more than I expected."
A lot of Joseline's family and close friends came out to the baby shower, but her ex Stevie J was absent from the party. Joseline, who claims Stevie is the father of her unborn baby, split from the producer in May, just one month before she revealed she was pregnant.
During an interview on The Breakfast Club Thursday, Stevie explained that he skipped the baby shower because of a fight he and Joseline had. Last week, it was reported that Joseline showed up to Stevie's house and tried to attack him because she thought he was hanging out with her friend-turned-enemy and fellow "Love & Hip Hop: Atlanta" star Tommie.
"I wasn't there. You know, she was all good just a week ago," he said. "And then her brother went with me to the gym and came by my house and saw one of my artists leaving and told her it was Tommie and you know how her and Tommie [don't get along]. He told her it was Tommie but it wasn't."
Stevie also revealed that he and Joseline finally did the test to find out if the baby is his, and the results will be back by this weekend.
© Copyright IBTimes 2023. All rights reserved.