'Love & Hip Hop: Hollywood' Star Milan Christopher Denies He's Dating Miles Brock Again After Posting Flirty Twitter Video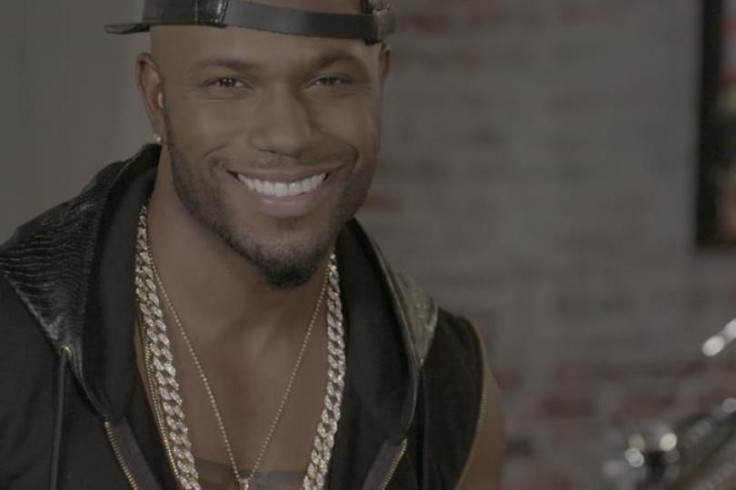 Milan Christopher sparked rumors he was back with his "Love & Hip Hop: Hollywood" co-star and ex-boyfriend Miles Brock after he posted a video of themselves getting cozy together. Sunday, the model-rapper posted a video on Twitter of Miles appearing to nuzzle his neck before looking into the camera and saying, "No, you ain't finna get me." The two then begin laughing.
last night w/@siirbrock @LoveHipHopVH1 @VH1 I don't know what 2do Or say. I need help on this. Does #Lovewin pic.twitter.com/5UbAKbmU6X

— Milan Christopher (@MilanChrisGordy) February 7, 2016
Milan also shared the video on his Instagram page, telling fans he was "not back together" with Miles.
"This is super crazy and I don't know what to do? We are not back together but he keeps telling me he loves me and misses me," Milan wrote in a second Instagram post. "He is sorry and honesty so am I ... I'm so f---- confused right now. What would y'all do? Fighting my heart and my mind right now ... But s--- is so different now. Don't know who to trust! The search continues."
Milan and Miles had a bad breakup in October after Milan accused Miles of attacking him outside a New York nightclub. They were both in the Big Apple filming the "Love & Hip Hop: Hollywood" Season 2 reunion.
In an interview with Us Weekly in November, Milan opened up about the alleged altercation, saying he was at a party and that when he left the "West Coast" rapper and five of his friends were waiting outside.
"From that point, it got a little irate," Milan said. "[Miles] started cursing and saying things, his friends started cursing and saying things, and then he swung and he hit me."
Miles immediately denied attacking his ex, and this week TMZ reported the case was dismissed. Miles then wrote on Instagram that he was finally able to "breathe a sigh of relief," with the charges being dropped.
"Due to lack of evidence and contradicting witness statements that didn't match up, the judge was able to see through his malicious attempt to slander my name and discredit me," Miles wrote. "Although this cannot undue the damage that's been done to my reputation or erase the hurtful things people have said about me and the judgment that's been unfairly passed onto me, today was still a victory."
© Copyright IBTimes 2023. All rights reserved.