'Love & Hip Hop: New York' Stars Amina Buddafly And Peter Gunz Reunite To Celebrate Daughter's Birthday [PHOTOS]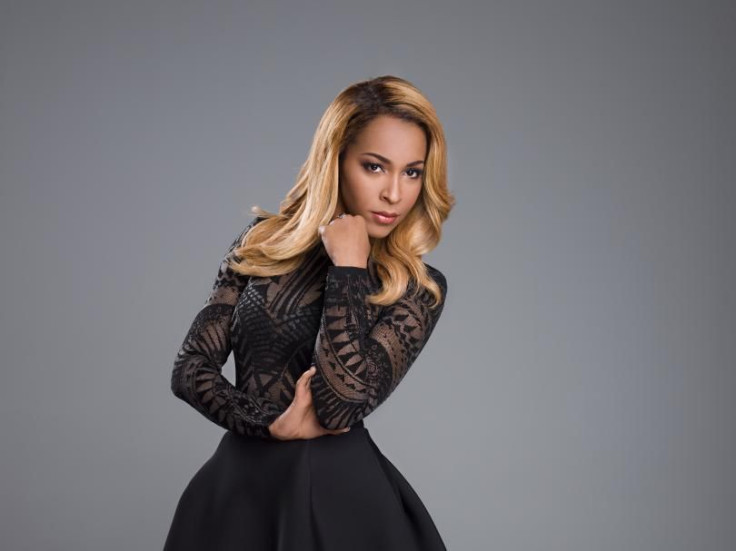 A special occasion for little Cori Gunz was able to reunite Amina Buddafly and her estranged husband, Peter Gunz. The "Love & Hip Hop: New York" couple aren't together right now, but they both took some time to celebrate their eldest daughter turning 2 years old.
Amina, who's also pregnant with a baby girl named Bronx, shared a few photos from the party on her Instagram account. In one picture, the former Black Buddafly singer is seen wearing a form-fitting black dress that covers her baby bump as she holds Cori in one arm and a birthday cake in the other. In a second picture, Cori flashes the peace sign as she models her colorful dress for the camera.
Peter also posted a photo from the party, as well as a sweet video of him playing a guitar and singing "Happy Birthday" to Cori as she stands in her diaper and snacks on cake.
Even though Peter and Amina are going through some marriage problems, the pair is expecting their second child together. Amina previously revealed that she was due to give birth to daughter Bronx this week but so far the baby hasn't arrived. In an Instagram post on Monday, Amina said her baby was "taking her time."
Last week, Amina had a baby shower in Los Angeles with her friends and family. The VH1 reality star shared a bunch photos from the bash on Instagram. Peter wasn't at the baby shower, but did post a photo of Cori kissing Amina's baby bump writing in the caption that he couldn't wait to meet his new daughter. "Some say it's wrong some say it's sad but I say it's beautiful. Bronx I can't wait to fall asleep with you on my chest next week," he wrote.
Amina announced she was pregnant during the Season 6 reunion of "Love & Hip Hop: New York." Her surprising baby news came months after Peter and his ex-girlfriend, Tara Wallace, revealed they were expecting baby number three.
© Copyright IBTimes 2023. All rights reserved.