'Love Island' 2019 Spoilers: It's The Kyra, Emily And Weston Show
"Love Island" shook things up when three new Islanders moved into the villa. Now, with them all settled in, situations continue to get stickier.
Monday night left viewers wondering if Kyra and Weston would become a "thing," but that idea was quickly put to bed. When Kyra asked if he regretted not pursuing her, Weston said he is in a good place and happy with Kelsey, who he is currently coupled-up with.
The next day, new Islanders Emily, Jered, and Anton got to work on trying to make a connection, with each getting to choose one person to take on a date. Jered chose Kyra, Anton chose Cara and Emily chose Eric. Of course, to keep things interesting, Emily got a second date as well, and this time, asked Weston to join her.
In an interesting turn of events, Kyra couldn't shake her feelings for Weston (guess she's over Cashel), despite what he said earlier. She told the OG guys and girls about this and was egged on by the girls to explore those feelings. Dylan went back to Weston with this new info, which only left him in a pickle about what to do.
Weston wasn't the only one that has Kyra shooting her shot. She also spoke with Emily and asked about her sexuality. Emily said that while she's only dated guys, she has hooked up with girls. The newbie also revealed she has never actually had feelings for a girl but would be willing to try (perhaps with Kyra?).
Now, with a re-coupling ceremony on the horizon and the girls doing the choosing, relationships could get a little messy. Aside from the predictable pairings of Zac and Elizabeth, Yamen and Aissata and Dylan and Alexandra, anything can happen.
Kyra's options are looking like Jered, Weston, or Emily. Emily seems torn between Kyra, Weston, and Eric. Meanwhile, Weston is in a sticky situation depending on two things: who chooses him and which female he actually wants to pursue moving forward. Will he stay with Kelsey, who at this point is annoyed with his confusion of who he wants to be with, or opt for Emily or Kyra (if they choose him)?
Find out on Wednesday night in what "Love Island" promises to be the "most epic" recoupling yet.
"Love Island" airs weeknights at 8 pm EST on CBS.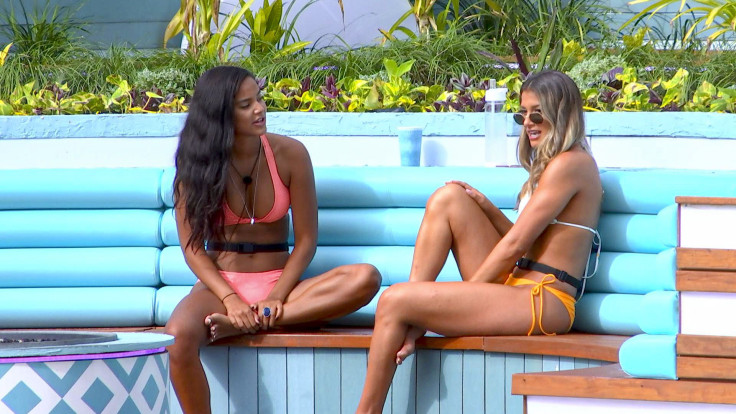 © Copyright IBTimes 2023. All rights reserved.