Love Your Freckles Day 2021: Quotes To Prove That Freckles Aren't Flaws At All
Until a few years ago, freckles had a bad rap in the beauty spectrum for obstructing the natural look of a person. Back then, people would take up varied measures, including hiding them under a layer of make-up or getting them surgically removed. But that is now changing. As the beauty industry turns more inclusive, freckles are no longer a point of embarrassment.
The tiny brownish spots are a combination of sunlight and genetics. Human skin consists of Melanocytes that, when in contact with sunlight, form freckles, the small dense brown clusters dotting the face and the body. While freckles aren't typically harmful, some may find the the changing shapes and disproportionate distribution irritable. Turns out, freckles aren't all that bad if someone knows the ways to pull them off with confidence.
National Love Your Freckles Day, which is observed on Nov. 22, seeks to break the stigma around freckles and encourage people to appreciate their beauty.
Here are a few quotes about freckles that prove they are anything but undesirable flaws. (Courtesy: Brainyquote.com)
"I love faces that have freckles. I love faces that have wrinkles. For me, beauty is naturalism, I guess."- Rachel Morrison
"When I look in the mirror and the only one there is me Every freckle on my face is where it's suppose to be And I know my creator didn't make no mistakes on me My feet, my thighs, my Lips, my eyes, I'm loving what I see"- India.Arie
"I like subversive humor, freckles, women's knees and long hair, the laughter of playing children, and a girl running down the street."- Rene Magritte
"I really believe in less is more in terms of makeup. I try not to wear too much foundation. I like to see my skin coming through. I like to see my freckles. I just think that's the most youthful look."- Michelle Monaghan.
"I love the texture of my skin and I love my freckles and even if my nose gets a little red, I don't mind so much."- Camille Rowe
"I had so many freckles that my mother used to say that they were kisses from the angels. I still have them."- Lara Flynn Boyle
"I didn't even aspire to be a model because I didn't see myself represented, even as simple as the freckles on my skin."- Camille Kostek.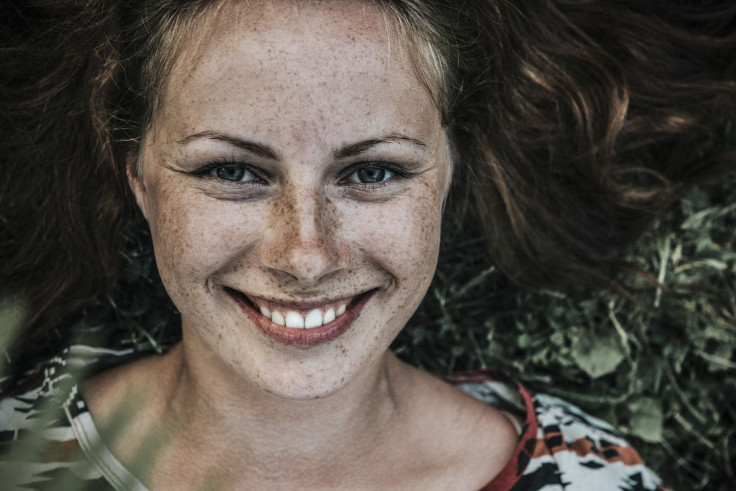 FOLLOW MORE IBT NEWS ON THE BELOW CHANNELS