'Lucifer' Season 2 Spoilers: What Happened In Episode 10? Fall Finale 'Quid Pro Ho' Reveals That Chloe Decker Is Special [RECAP]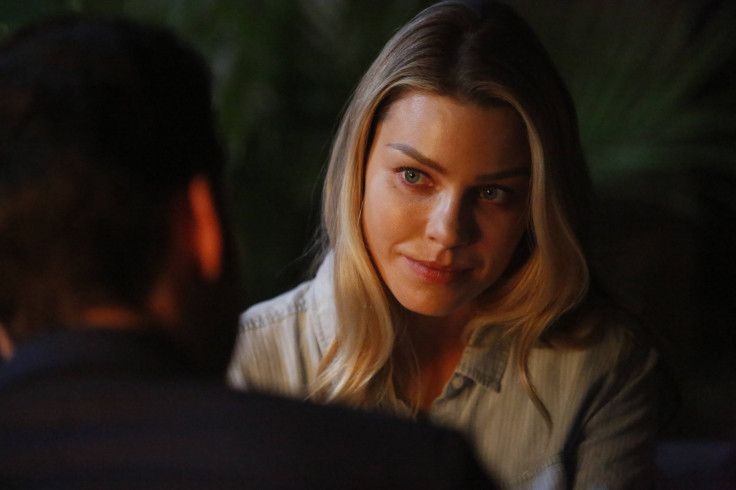 Detective Chloe Decker (Lauren German) has always been special to Lux nightclub owner Lucifer Morningstar (Tom Ellis). But now we learned that she is no ordinary human being in the Season 2 fall finale of "Lucifer."
Episode 10 kicked off right where episode 9 left off with mom/Charlotte (Tricia Helfer) holding the trigger to a bomb embedded below Chloe's car. But before mom can pull the trigger and eliminate the only reason the devil resides on earth, her son Amenadiel (D.B. Woodside) promptly shows up and persuades her that killing Chloe will only make Lucifer search for her killer. It certainly won't make him go back to heaven.
Then mom changes strategy and becomes warden Perry Smith's attorney – he is the same man who killed Chloe's dad John and then killed a bunch of people to ensure that they keep quiet about it.
The trial is very entertaining. Lucifer attempts to charm the socks off the judge and the jury. But it all goes kaput when Charlotte promptly questions her son who was the first to arrive on scene of the crime. He tells them it was Chloe but the official paperwork claims it was Detective Dan Espinoza/Douche (Kevin Alejandro). How did Charlotte know about this? Turns out that when she slept with Dan, she went through his phone and found out the information.
To top it all off, the prosecution's key witness, a man named Boris who was hired to kill John, is dead. His head turned up at the precinct.
Charlotte tries to show Lucifer that Chloe isn't worth his affections by offering her a deal since she is losing the trial – Her client will face charges that do not amount to a death penalty if she publicly professes that her partner is a liar. Not only does Chloe not take the deal, she even confesses that the owner of Lux is the best partner she's ever had.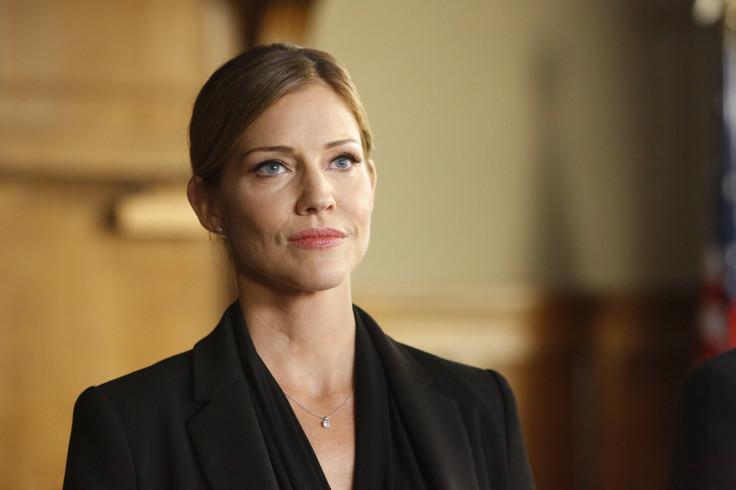 Lucifer, Dan and Maze (Lesley-Ann Brandt) even try to find the person responsible for decapitating Boris but come up empty handed. However, the fight sequence between Maze and a Chinese gang member made the Season 2 fall finale extremely entertaining.
In the end, Perry Smith walks free. Dan, full of guilt about the fact that Charlotte got information that Chloe first arrived on the scene of the crime from him, leads a Russian gang to Smith. They aren't too happy with the fact that he killed Boris – one of their members.
"Lucifer" Season 2, episode 10 ended on two shocking cliff-hangers. The first was Lucifer finally having his date with Chloe at Lux. The two bonded over wine and French fries. Then, they leaned towards each other for a kiss.
The second shocking cliffhanger was Amenadiel recognizing Chloe's mother Penelope (Rebecca De Mornay). He tells Charlotte/mom that 35 years ago, God/his father asked him to come down on earth to bless a couple that couldn't have children. It was the only time his father requested him to do something of this kind. That blessed couple was John and his wife. This miracle child is Chloe. Which means, God purposely put Chloe in Lucifer's path and Amenadiel was simply a pawn in this grand plan.
Charlotte is pleased to hear this news and reveals that Chloe isn't an obstacle to getting home, she's the key to getting them all back.
What is Chloe exactly? An angel? A half human half angel? If Chloe is indeed special or a miracle, it certainly explains why Lucifer's powers are diminished when he is near her.
Unfortunately, we will have to wait to find out the question to that answer. "Lucifer" returns with Season 2 on Monday, Jan. 16, 2017 on Fox.
© Copyright IBTimes 2022. All rights reserved.
FOLLOW MORE IBT NEWS ON THE BELOW CHANNELS