Luke Perry Teases Fred's Fate After Shooting In 'Riverdale' Season 2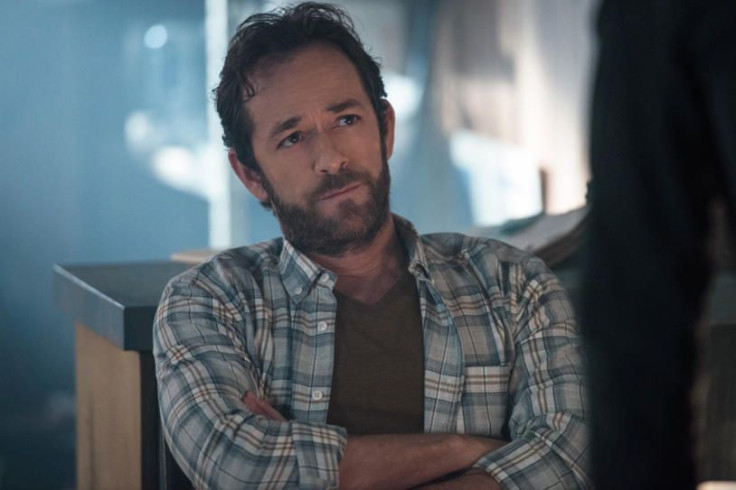 "Riverdale" Season 2 just revealed that Fred Andrews (Luke Perry) survived his shooting. But this does not mean that Archie's (KJ Apa) dad is already free from any worries.
While speaking with Entertainment Weekly, the actor said that Fred will feel traumatized moving forward. "I think he's sort of going through the motions and he hasn't connected back into what his life is. I can only imagine if something like that were to happen to you, you hit the pause button in your life and it makes you think about a lot of different things. He definitely comes out a different guy," he said.
Other than the shooting, Hiram's (Mark Consuelos) arrival will also have a huge impact on Fred. After all, Fred was recently linked to Hiram's wife, Hermione (Marisol Nichols). "Well you know with triangles they get a little pointy! That's what happens. We're gonna start digging into that here pretty soon. She's the one with the problem – she was the one who was married. I didn't do anything wrong," he explained.
Meanwhile, the premiere episode for the hit The CW series also revealed the identity of Black Hood, who killed Archie's former music teacher Ms. Grundy (Sarah Habel). By the looks of it, Black Hood is targeting the people who have a direct connection with the Andrew clan.
When asked if he has any idea what Black Hood's endgame is, Perry said that he is unaware as of the moment. "Roberto keeps it a secret from us! I think again, with all the technologies and opportunities to have your story blown up today, he's protective over his material," he said.
A similar thing happened after the finale episode for Season 1 when Fred was shot. According to Perry, "Riverdale" executive producer Roberto Aguirre-Sacasa took some time to tell him that his character will survive. "I did not want him to tell me. I wanted him to leave the door open for what he creatively thought was best and if that means one thing then that's what it means…" he said.
"Riverdale" Season 2 airs Wednesdays at 8 p.m. EDT on The CW.
© Copyright IBTimes 2023. All rights reserved.